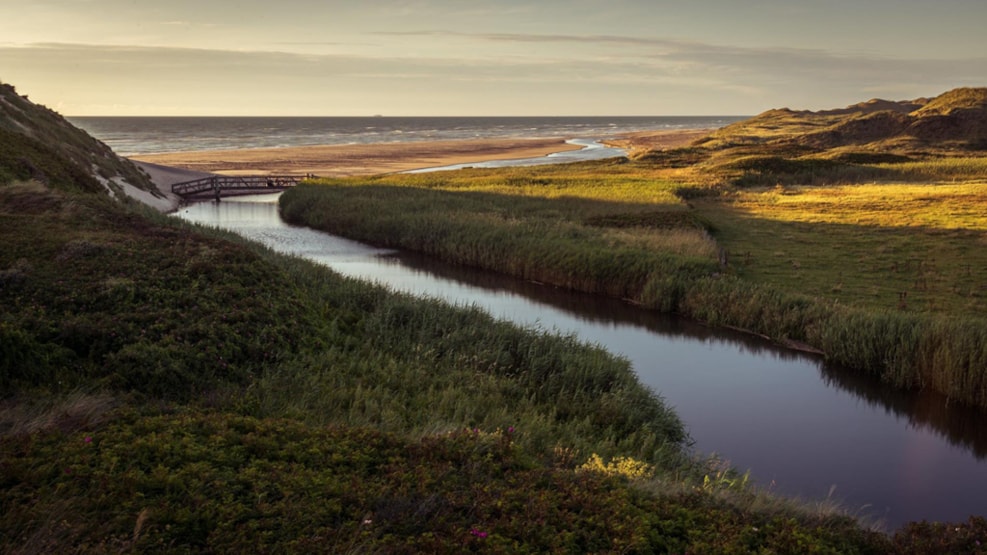 Kærsgård Strand (beach)
South of Hirtshals Kærsgaard Beach is located. Close to the beach there is a special protected nature area, 'Vandplasken'. Here you can experience starling mutation. 
Kærsgård Beach is situated south of Hirtshals with the outlet of Liver Å in Skagerak on both sides. It is not possible to drive down to the beach but there is a parking spot by the dunes, only 200-300 meters from the beach.
The highest peak is up to 15 meters above sea level. A walk along Åslyngen where the pipe forest grows around the ligated part of Liver Å is certainly recommendable.
In September and October, large starling flocks gather and create starling murmuration.