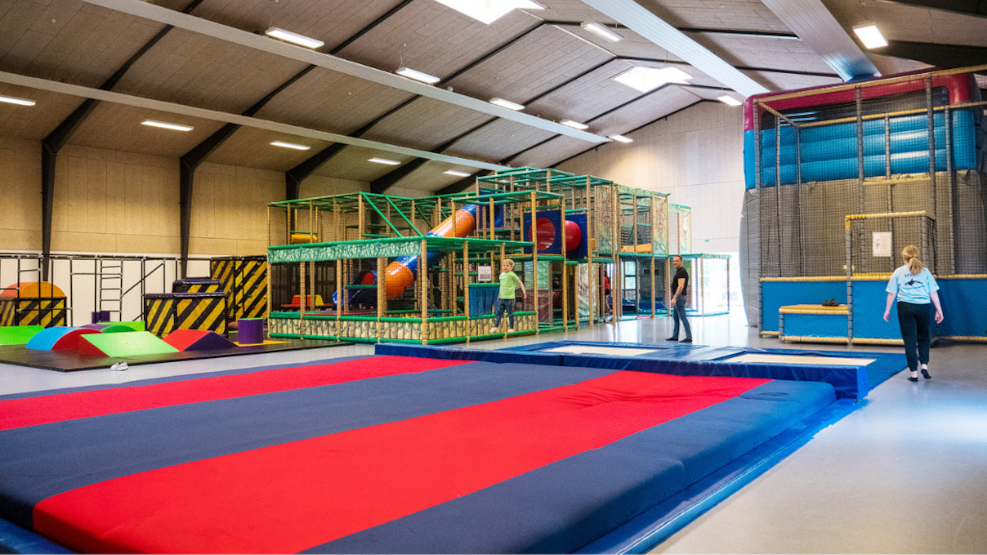 Jump A Lot
South Jutland's largest and coolest indoor and outdoor playground.
There are 4,000 square meters indoors and 10,000 square meters outdoors filled with wonderful activities.
Pack a picnic basket and bring your family or friends for a delightful day of fun and relaxation. You can also use our cafeteria, which offers very favorable prices.
Once you've paid the entrance fee at Jump-A-Lot, all the many fun activities are free, except for the vending machines and bowling.
Indoors, you'll find bowling, a diving tower, giant play systems, trampolines with safety mats, a carousel, a smaller arcade game area, a hockey rink, a dance room, air hockey, pool tables, foam ball cannons, a toddler area (0-7 years), massage chairs, a three-meter-high soccer field, a competition trampoline, and much more...
Outdoors, you'll find mini golf, a bouncy castle, a large playground, a zip line, beach volleyball, beach soccer, a soccer field, gas grills, and much more.