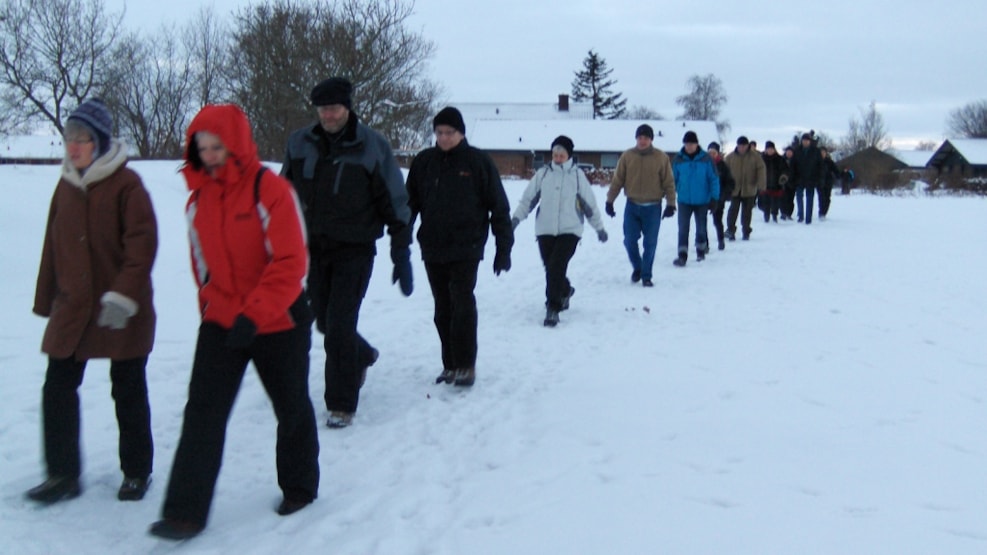 Julemotion med Fodslaw Jammerbugt
Christmas Exercise on Boxing Day
Starting from the old Øland school - today Øland Medborgerhus, Hammershøj 3, Øland, 9460 Brovst - "Fodslav Jammerbugten organizes Christmas exercise.
You may start from 9.00 a.m.- 11.00 a.m. on marked routes of 5 and 10 kilometres.
Starting card is D.kr. 20,-, medal D.kr. 25 and diploma D.kr. 25,-.
You are all very wellcome to a lovely nature experience in the Oxholm wood. If you are lucky the first snow has fallen, so the scenery in the wood is even more beautiful. After a good Christmas meal exercise is an excellent idea. A traditional family outing.