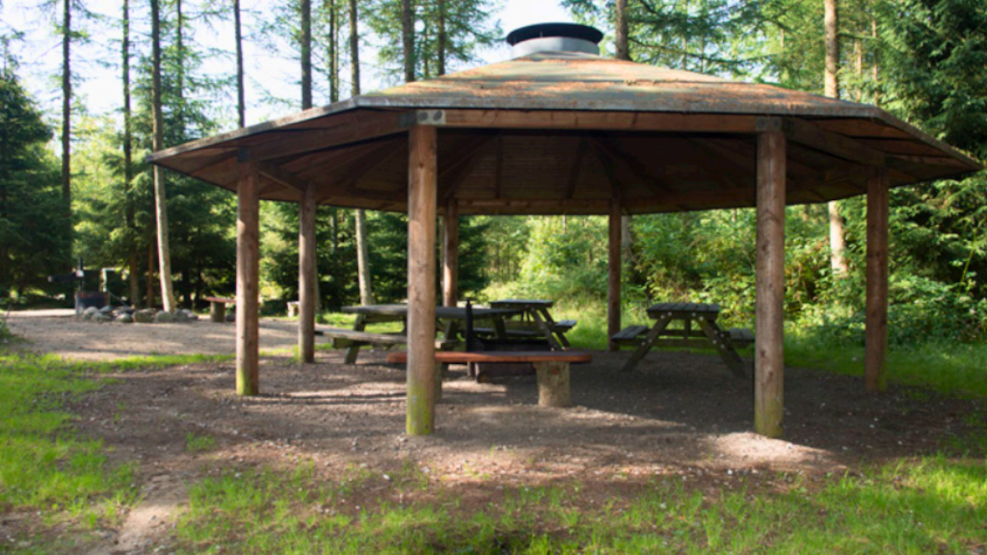 Jenle-Søttrup Plantation
Jenle-Søttrup Plantation offers beautiful hiking trails and activities for the whole family. The plantations were established to combat sand drift and now feature a blend of dense forests and open dunes, providing a unique natural experience.
North of Aars, you'll find the Jenle and Søttrup plantations. Here, you can explore marked hiking trails of various lengths. The paths are not particularly wheelchair-friendly, but since the parking lot is located at the edge of the forest, it is still possible for people with mobility challenges and wheelchair users to visit the plantations, as long as they stay close to the parking areas.
Both plantations were established to prevent sand drift. Sand drift caused many areas to become barren due to prolonged agricultural depletion of the heathlands in Himmerland. This can be observed, for instance, in the Inland Dunes of the Søttrup plantation, where you can see sand blown into dune formations.
Both the Søttrup and Jenle plantations also feature forests, as in recent years, more deciduous trees have been planted. You can experience this, for example, in the Jenle plantation, where you'll find the young deciduous forest called the Millennium Forest.
In addition to these, you can also visit the burial mound at Keldalsvej, dating back to the late Neolithic or more precisely the Bronze Age. There are also two burial mounds near the Hærvejen, also from the Bronze Age. However, these burial mounds have not been excavated.
If you'd like to know more about what you can experience in the Jenle and Søttrup plantations, you can find more information here.
There is a multi-toilet at the Nature Base.