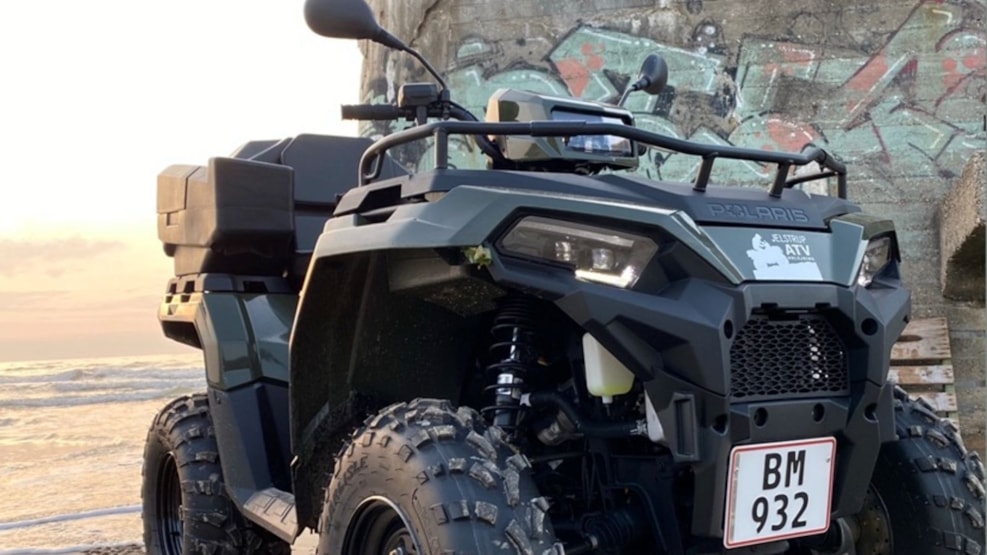 Jelstrup ATV (rental)
An unforgettable experience along the west coast of North Jutland, where you control the speed and the destination of the excursion. So, if you want to feel the breeze in your hair and a the slight of adrenaline-rush - you're in for a ride.
At Jelstrup ATV Rentals they're always ready to give you a joyful experience one of their powerful Polaris ATVs. Explore the various attractions in the area and experience the coast in a whole new way.
A different date
Jelstrup ATV rental comes with good suggestions on excursions and where it's best to go. Up to 2 people can be on the ATV, so the trip may develop into a different date for the couple. The ATV can be booked for a group, so the whole family can join. Children are allowed to sit on the back from the age of 5.
Good service and good tour suggestions
When you rent an ATV, you pay by the hour. The price includes a helmet, thorough instructions, fuel, and maintenance. Søren from Jelstrup ATV Rentals is also happy to share his favorite spots to visit!