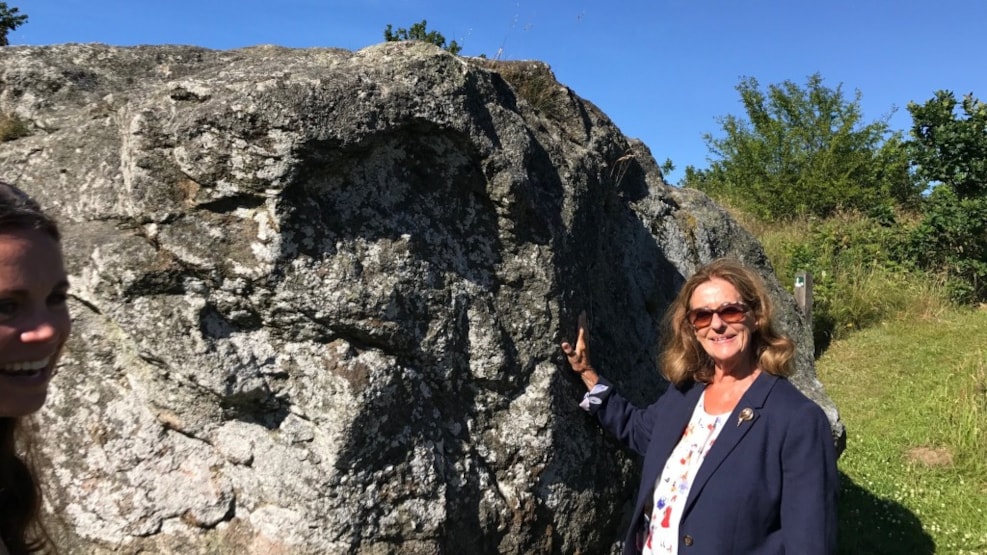 Janum Kjøt
Near Brovst you will find the largest migrating rock of Jutland. A migrating rock is a kind of stone, which is only found as a bedrock in a small area, and which has been transported by the inland ice during the Ice Age.
Janum Kjøt consists of gneiss and granite. It is 7 metres long, 4 metres wide and the summit is 3.5 metres. Tradition says that a troll from Øland got so angry because of the building of the church at Lerup that he went to Limfjorden to find the biggest stone he could find and then threw it at the church.
In reality, it was quite another story. Most likely, the stone has been transported to Denmark from Norway during the latest Ice Age. If you take a good look at Janum Kjøt, you will find lichen ( Stereocaulon Evolutum), which is a common growth on rocks in both Norway and Sweden, and which is very rare in Denmark.
Consequently, the origin of the stone can be located very precisely. In the early 1960s, the intention was to blow up the stone, but due to the initiative of a local teacher the stone was saved and excavated in 1963.