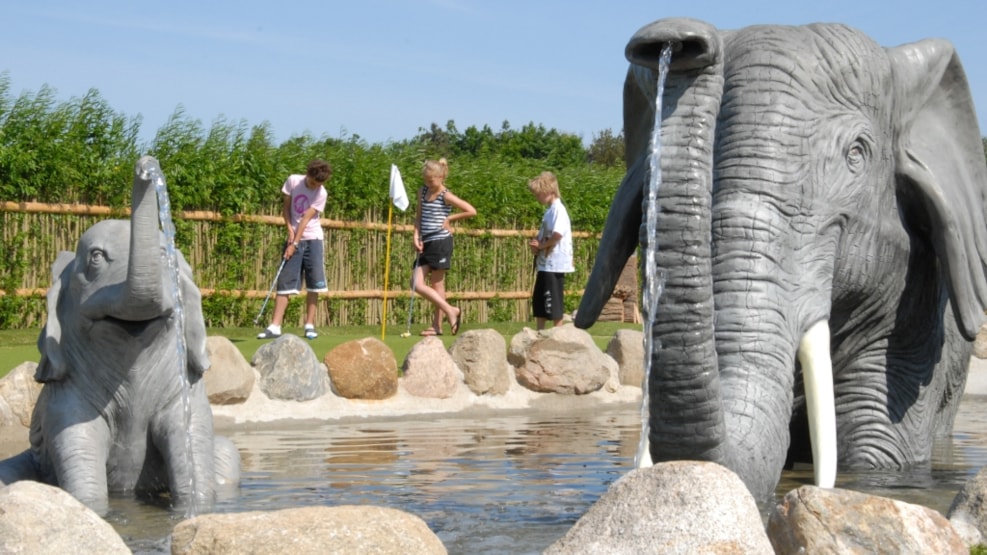 Jambo Minigolf Safari
While the crocodile is lurking in the grass and the elephants are drinking water, you prepare yourself to conquer the biggest crazy golf park in Europe.

Take your family on an adventurous challenge over the hanging bridge, through the mountain Kilimanjambo and by the African kitchen.

Our crazy golf park is among the biggest in Europe and offers real tee-offs, fairways and greens. Everything built will two different levels of difficulty making it a fun challenge no matter your age.