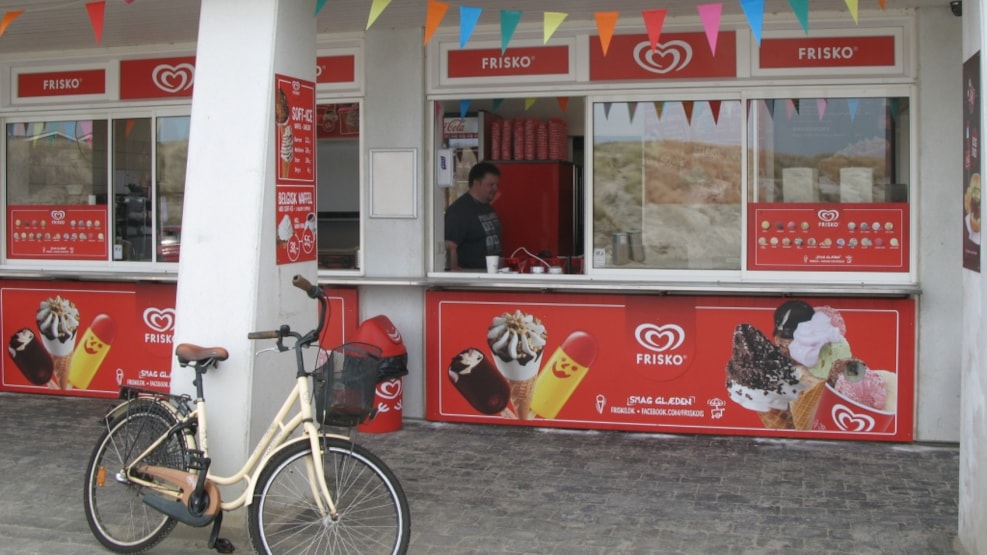 Iscafeen By The Sea
Iscafeen By the Sea is situated in charming surroundings with a view to the North Sea and only one step from the beach at Blokhus.
Here you can buy a light meal as well as an oldfashioned ice-cream cone and enjoy the sunset.
You may be served indoors as well as out of doors.
Thank you in advance!