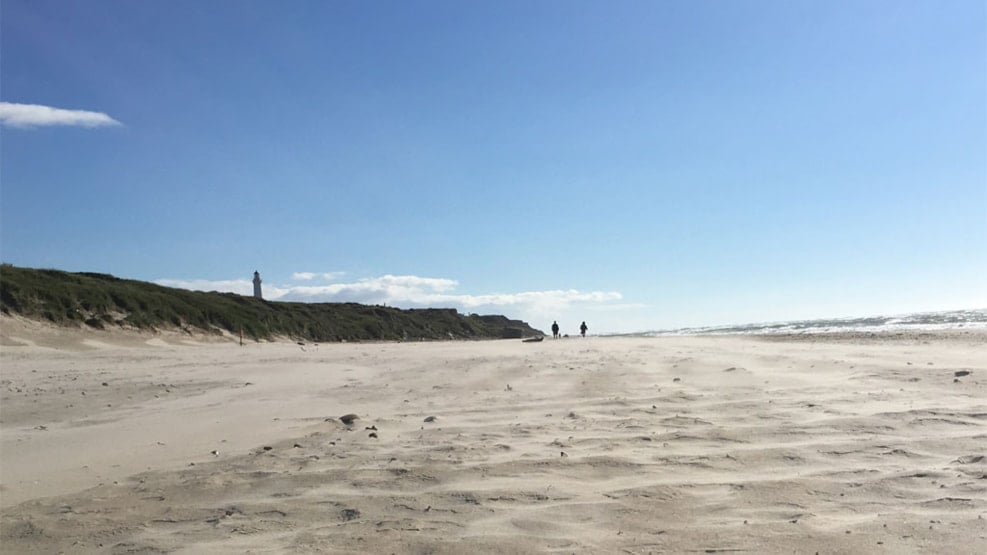 Husmoderstranden (beach)
Hirtshals town-close beach 'Husmoderstranden' is a perfect place to enjoy a hot summer day. The beach is car-free making it ideal for families with young children.
Husmoderstranden is the beach closest situated to Hirtshals and is only a short walk from the city center. The location has made the beach a getaway destination for tourists and locals all year round. Looking south you have a magnificent view of Hirtshals Lighthouse. The position of the beach makes it a popular spot for watching the sunset.
With the beautiful white sand, the beach is a popular place to visit for families as it is a ideal place for a swim. In summer, the beach will wave a white flag, showing the quality of the water, and is a guaranty to a safe bathing environment. Cars are not allowed on the beach, but there is parking close by at Vestmolevej or Kystvejen.
Husmoderstranden was made back in 1960 when the harbor started expanding towards west. The name came from the most frequent user of the beach at that time. Husmoder means housewife, and the housewives of Hirtshals used to bring their children to the beach a lot. In 2017, Hirtshals Harbor started opening the west harbor to the public. With this a boardwalk was made to connect the city, the harbor and Husmoderstranden. The boardwalk has a few view posts where you can look out on the ocean and see the ferries and fishing boats arriving in the harbor.