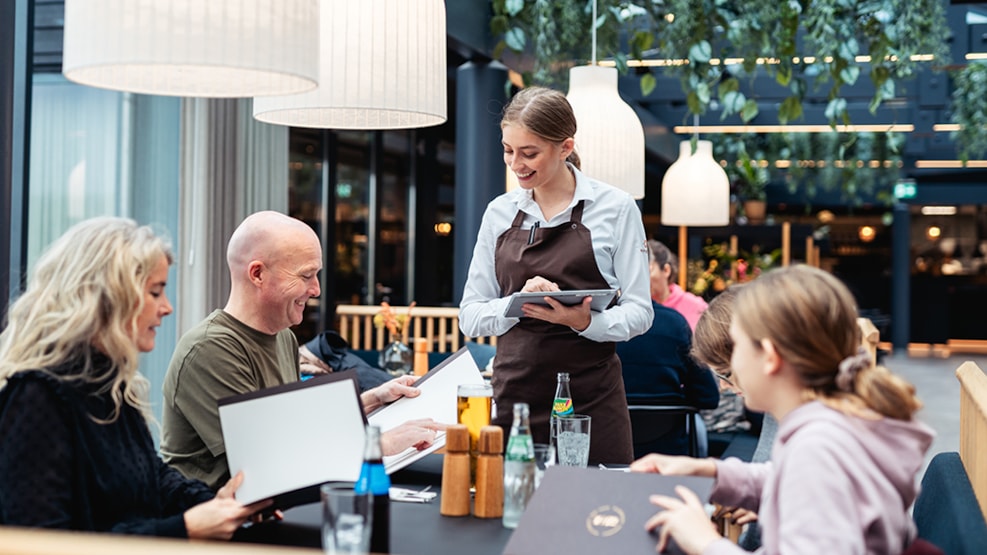 Green Experience
Hul 19 - Restaurant in HimmerLand
Hul 19 is a classic hotel restaurant in HimmerLand. Here, you can enjoy delicious 2 or 3-course menus, a delightful à la carte selection, pizza, or the usual classics like a steak sandwich, danish cuisine and burgers.
The common denominator for Hul 19 is diversity. Hul 19 is, in fact, the gastronomic heart of HimmerLand, where the atmosphere is lively and the quality remains the same.
This is where the breakfast buffet is served, the golf round concludes, and dinner is enjoyed, whether you are dressed up, have your family with you, or are on a romantic getaway.
Let our bartenders make your evening absolutely perfect. Choose from a variety of delicious cocktails to end a cozy evening in Hul 19.
Learn more about Hul 19 here.