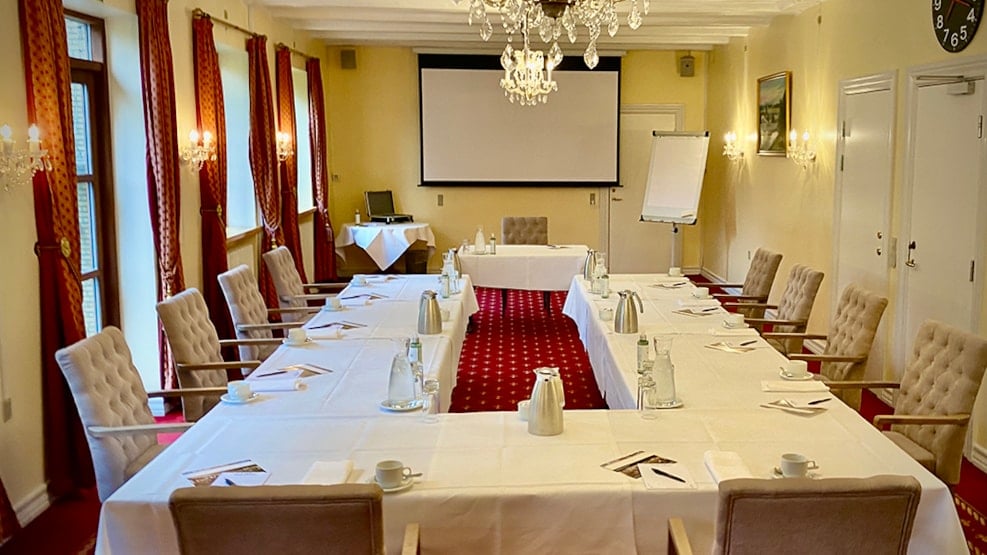 Hotel Amerika, meetings, and conferences
Hotel Amerika is a 4-star hotel located in the middle of the idyllic forest area Østerskoven in Hobro.
Hotel Amerika is a modern hotel with excellent service and great hospitality. The hotel has 67 rooms and a restaurant which makes the hotel ideal for both parties, meetings, conferences, etc.
Hotel Amerika is offering multiple kinds of packages for conferences and meetings. Depending on which package you choose, the hotel can offer you something to eat, coffee & cake, and a room if you want to spend the night. Find more information about meetings and conferences at the website.
"America"
As the hotel's name indicates, the area is known under the name "America" by locals. Originally the hotel was a school for blind people before the hotel was established in 2003.
The restaurant is a recommendable a la carte restaurant, which is only using the best ingredients to create an outstanding meal.