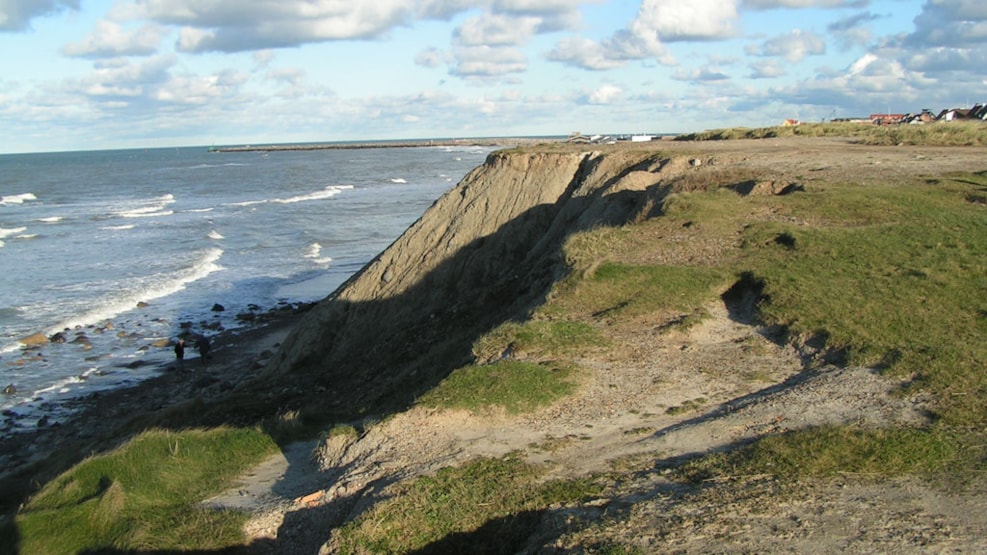 Hirtshals Klint (cliff)
Hirtshals Klint (cliff) is a coastal location southwest of Hirtshals - packed with prehistoric traces. The cliff is 250 meters long and up to 10 meters high.

What might look like an ordinary beach with large rocks is in fact a mountain of Yoldia clay (prehistoric clay with marine sediments) and stones, especially from Norway, arriving here with icebergs from the Weichsel glaciation.
Hirtshals Klint has great research value, as the cliff is the only location in Denmark where larger profiles of Older Yoldia clay can be studied.
By Hirtshals Cliff is "Leret", which is an ideal sight for a picnic and view to the North Sea.