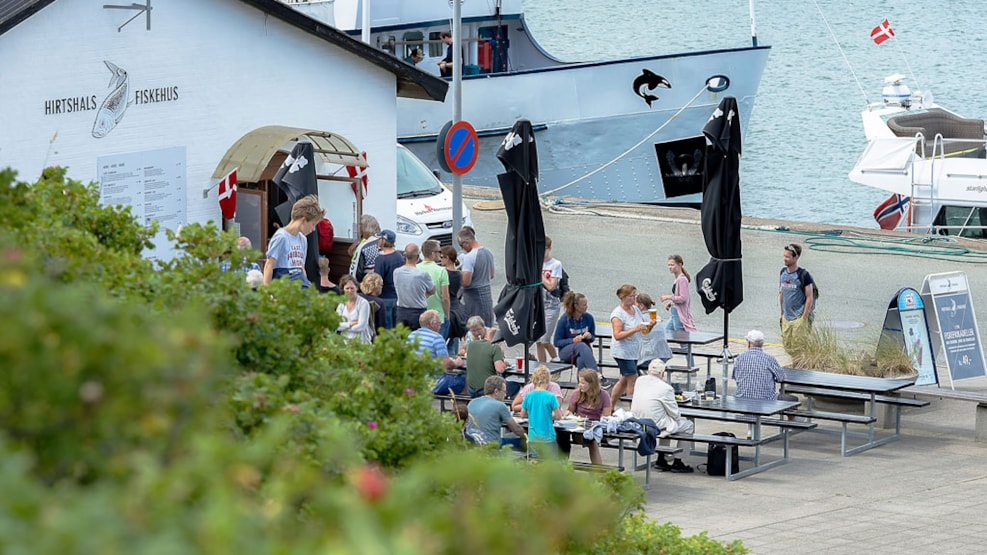 Hirtshals Fiskehus (café and fish shop)
Enjoy the most delicious and fresh fish at Hirtshals Fiskehus. Here you'll find the quality and top service as a key word.
We welcome you to Hirtshals Fiskehus - café and fishmonger's that reflect the season. We serve fish dishes with fresh ingredients - fish direct from the auction at both the café and fishmonger's. We have fish platter, fried plaice & fish burgers. We have an attractive outdoor environment just a few metres from the water's edge, cosy indoor seating with local atmosphere. We also have take-away.