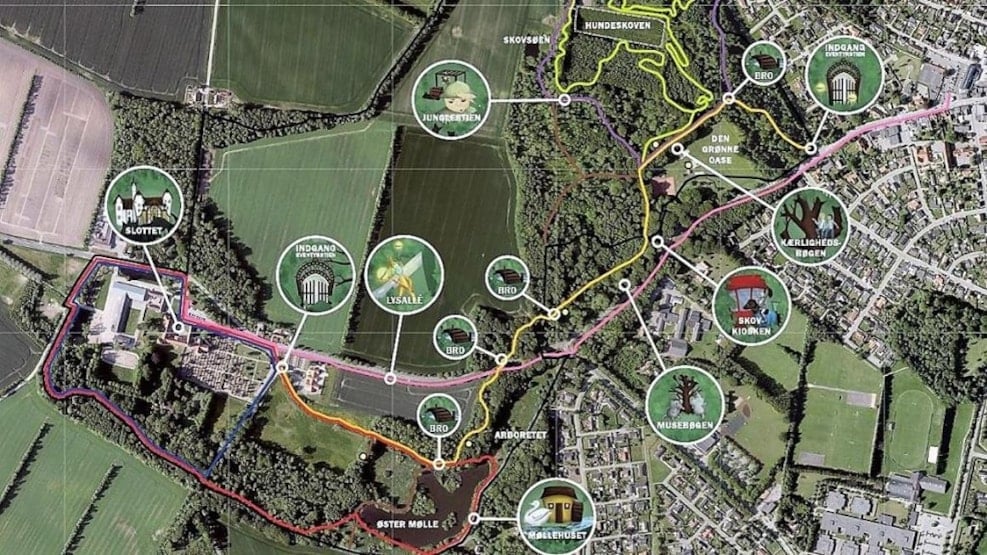 Hiking trails in Dronninglund Naturpark
Dronninglund naturepark is a place for the whole family. Here you will find: Hiking, jungletrail, moutainbike trail, minigolf and plenty of other fun activities.
Eventyrstien is an audio experience were the sculptures tell their own stories, by using QR codes.
The hiking trails are all marked, and you will have a fun experience when walking around in this beautiful forrest just outside the city of Dronninglund.