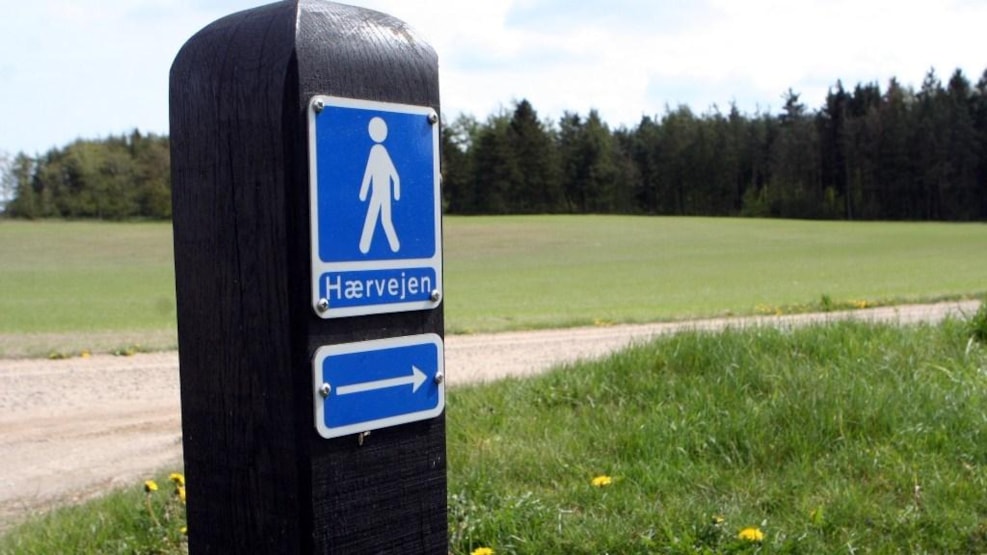 Hiking along the Ancient Road Hærvejen
The Ancient Road Hærvejen in Northern Jutland was opened in May 2014 and is a joined Nordic project.
The Ancient Road can be traced back 4000 years, yet, the routes was not officially confirmed until the beginning of the Middle Ages. Back then, Hærvejen, or the Army Road or Ox Road, served as the common arterial road all the way through the mainland of Jutland. Since then, Hærvejen has attracted all types of hikers; from beginners to true modern pilgrims, who follow Hærvejen through the magnificent nature in Jutland and further southward through Germany. Therefore, Hærvejen has also become known as the Danish Prilgrim Route. Hærvejen comprises more than 500 kilometres of hiking and cycling routes, and you are sure to find at least one route that fits your needs.
Hærvejen in Vendsyssel
In Vendsyssel, you can hike at Hærvejen on two routes; A western route and an eastern route.
The Western Route
The western part of the hiking trail takes you along the North Sea through Brønderslev Municipality near Thise Hills and Thise Church.
The Eastern Route
The eastern part of the hiking trail takes you from Aalborg via Hammer Bakker (the hills near Vodskov), through Ørum and Klokkerholm, and continues northward towards Frederikshavn. Along the eastern trail, you pass by a beautiful, preserved area by Fejborg Hills, Grevsmosen and Boller Hills, which is part of the Jutlandic Ridge. The area was declared preserved in 1994 and makes up 70 hectares. You are allowed access to the area on the marked paths. Read more in the brochure.
Read more about the routes and check out the maps at www.haervej.com. 
Have a look at the general map of Hærvejen here