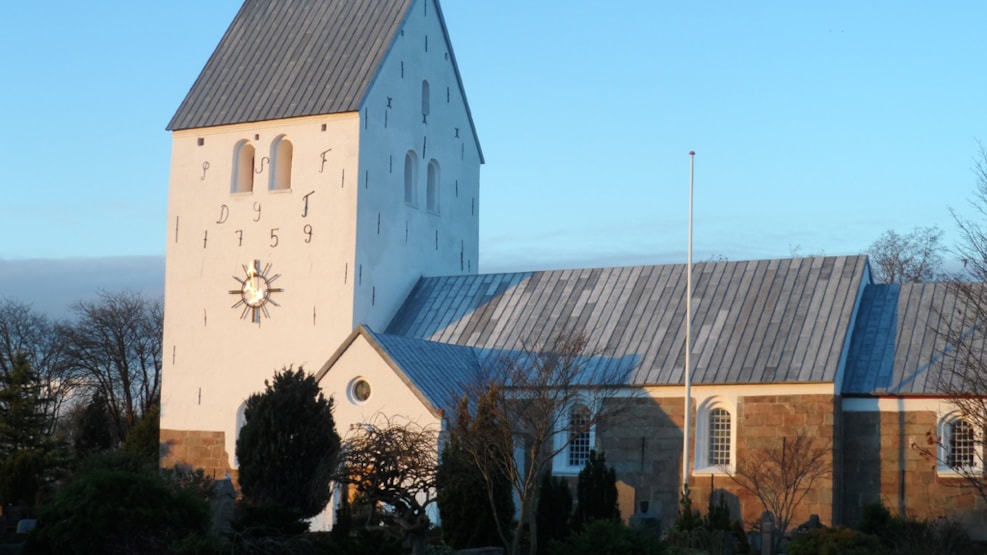 Hellevad Church
Hellevad Church is located approximately 14 km South-East of Brønderslev. Notice how the placement of Danish local churches is almost always at the peak of the small town. Hellevad Church is no exception. The placement at the peak of the town made it possible for everyone in the surrounding area to hear the church bells ringing - so they would know when to go to church.
Hellevad Church is a typical stone built church from the 12th century. The Church is consecrated to St. Nicholas. Just north of the Church is an ancient holy well, the natural spring of St. Nelaus.
The tower is from the 14th century and the letters PSF DGT 1759 on the Tower's South side, stand for Peter Dtendeldt (owner of the farm Clas Holm, who owned the Church from 1736, and Janet Grundersdatter T). From early on, the Church self-governing - from around 1850.
There is a church bell from 1552 the cast of Las Klockesteber. The ship has beamed ceilings, while there is a gothic vault from the Church's construction.