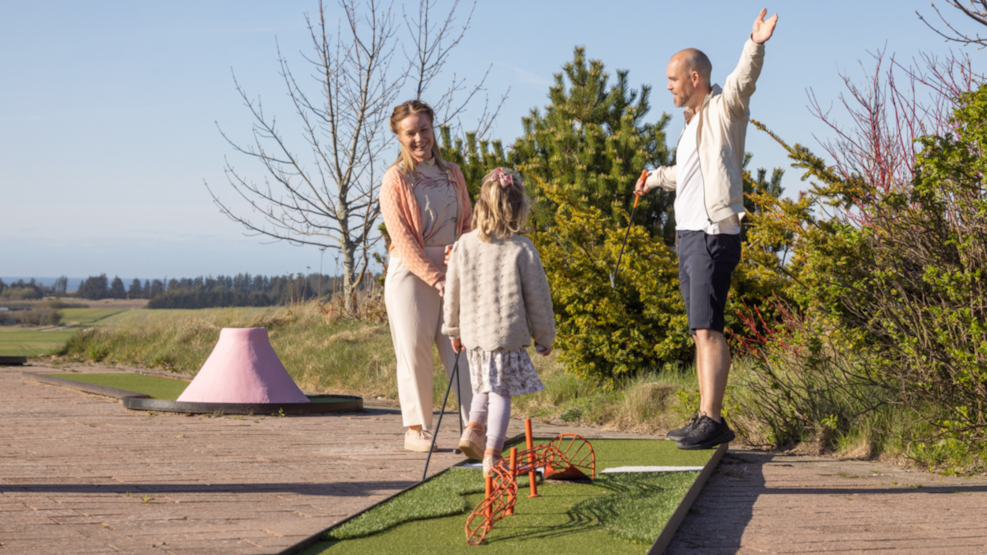 Hawbakken - sport og spas
There are many hours of good and healthy entertainment for the family at Hawbakken Sport & Spas
Hawbakken  - sport og spas

At the location of Hawbakken holiday apartments, you will find plenty of opportunities for activities for both children and adults.
The whole family can find many hours of good and healthy entertainment at Hawbakken Sport & Spas. At the family-owned and newly renovated farmhouse, thought has been given to all age groups and especially to inventing things that you can do together as a family.
Maybe the day has finally come where the kids wins the table tennis challenge over mom and dad, paly air hockey or make a team and challenge other guests in basketball, volleyball or street hockey. Or maybe the football field draws more in the family.
There are also quieter activities such as mini golf and petanque, as well as a cozy playhouse for the little ones. There are cold and hot drinks as well as snacks to buy, but you can also bring a packed lunch and enjoy it at the wonderful view.
The breathtaking views of the Hawbakken
On Hawbakken can you soak up Lønstrup's whole soul in a single panorama.
Eyes can glide over the townroofs, church towers, mill, Rubjerg Knude and the lonely towering lighthouse - all with a 180 degree blue panorama of the North Sea.
Bring your own packed lunch - cold and hot drinks and snacks can be bought at Hawbakken.
Hawbakken is both an accommodation and an informal activity center when the sense of sight is saturated, there are plenty of opportunities to play sports or throw yourself into many other fun activities.