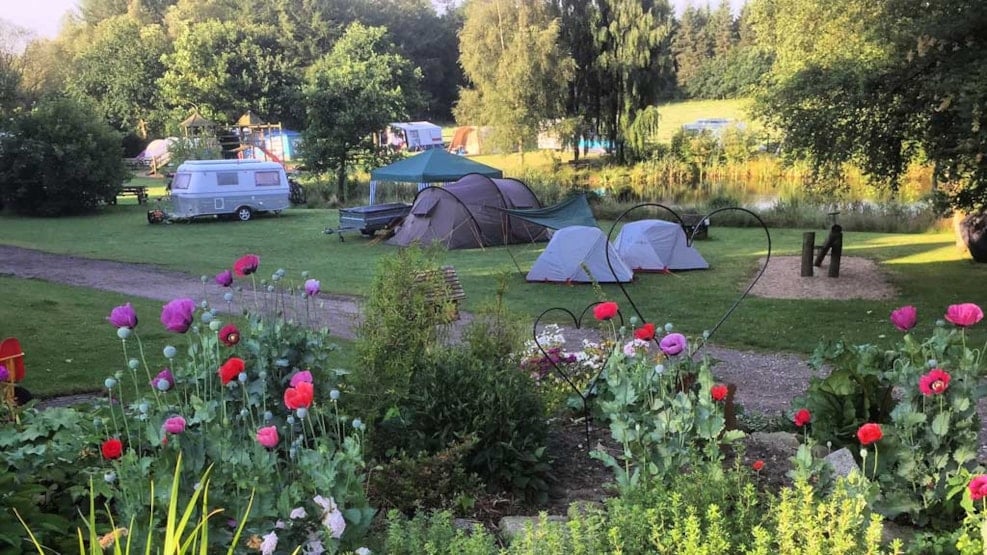 Gyvelborg Øko-camping & Gårdbutik (Gyvelborg organic camping and farm shop)
Experience presence with animals and humans. Enjoy the pulse of nature. As a guest at Gycelborg camping, you will live in tune with the amazing nature, the farm's own jerseys, calves, rabbits, guinea pigs, cats and dog, Nora. 
Stay for as long as you want at the camping site, in luxury cabins or in an apartment. Here you will get great experiences and feel what welfare does for the animals and for you. As a guest at Gyvelborg, you will be part of everyday life at an organic farm. You can help yield milk to the small calves, take the cows back from the fields, help feed them, see how they are milked and how the milk is picked up from Thiese dairy. 
Here presence, family atmosphere, kindness, and hospitality are very important. 
Furthermore, you will be close to Hærvejen and Den Skæve Bane and only a 30 min drive from Silkeborg and Legoland.