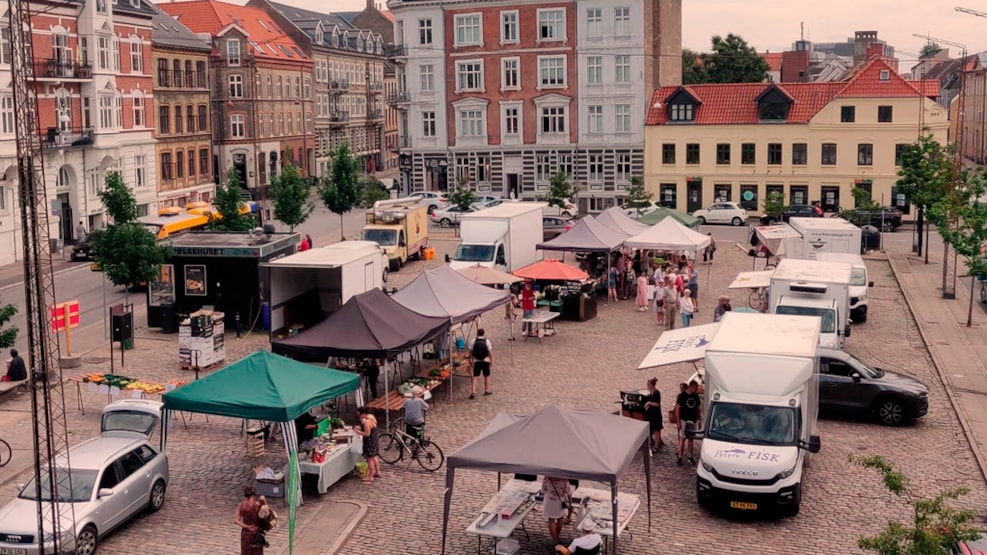 Grønttorvet - Green market
Every Wednesday and Saturday, Frederikstorv in the center of Aalborg is buzzing with life. Enjoy the atmosphere and the great selection of fresh fruit, vegetables, fish, cheese, bread and much more – including organic produce.
Come early, where you will find the most varied selection (most sellers are getting ready at about 6 in the morning) or later in the day, where you may make a good bargain on the remainders.
Regardless of wind and weather, summer or winter, you can find the usual sellers on Grønttorvet, who are ready to make great offers for you. Whether you need fish, cheese, fruit and vegetables, flowers or just inspiration for your dinner, come by Grønttorvet.
Read more about Grønttorvet (in Danish).