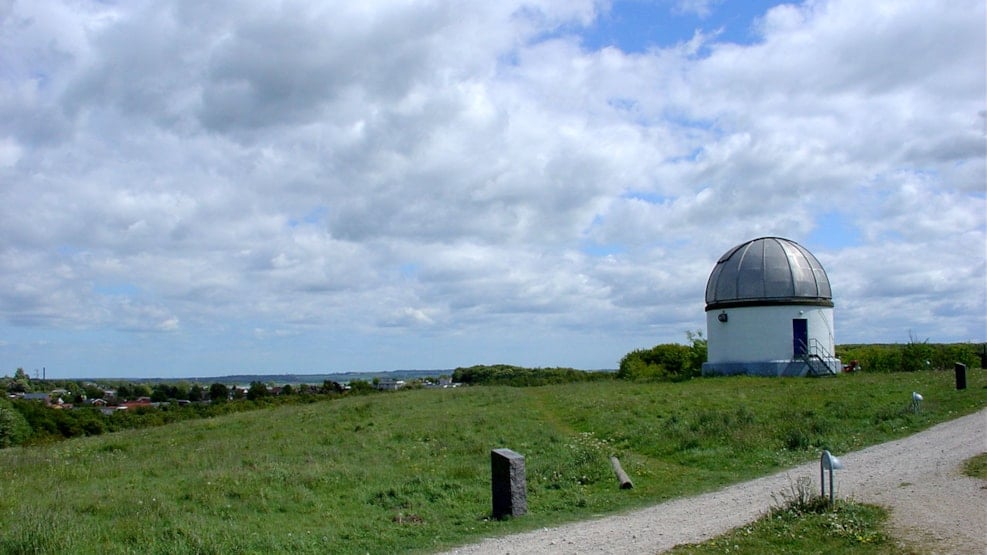 The Golf Park
In Golfparken (the Golf Park) you will find a golf course with 6 holes, which is especially suitable for senior citizens. It is open for everyone, as long as no senior citizens are using the course.
In the western part of the park, a friendship city-forest is placed. It was planted in 1995 by the participants from the youth games and visitors from the municipality's sister cities.
Public telescope lens
An observatory is located in the park and it has Denmark's biggest public lens telescope, which was built in 1988. You will also find the astronomer Laplau Jansen's astronomic telescope from 1914.
The Planet Road
A fitness road starts close to the observatory, Planetstien (the Planet Road). With planets on granite pillars, you will see the distance between and sizes of the well-known planets in the solar system.  
In the southern part of the park, you will find work-out pavilions and a playground. It is inspired by the Planet Road with a sun area, a Pluto-ring and much more.