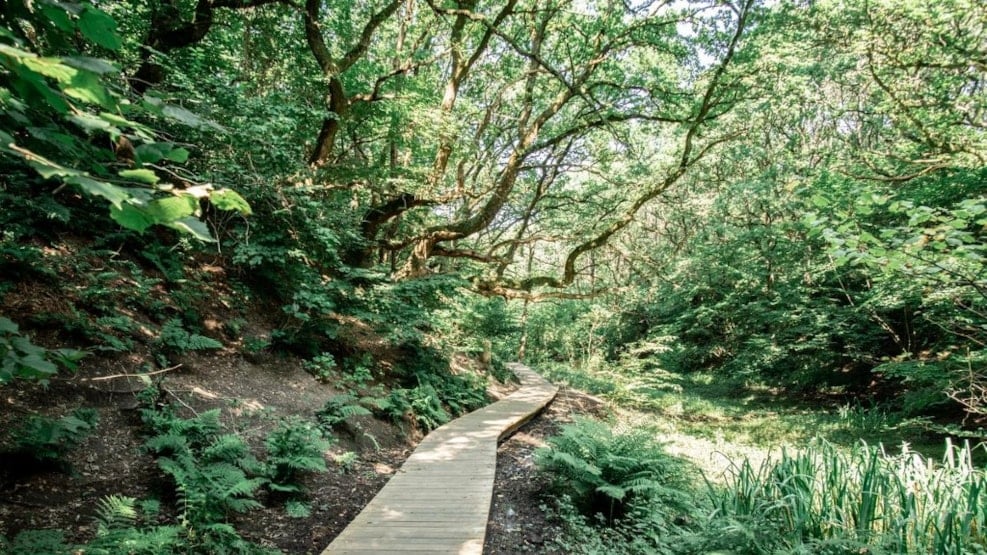 Fosdal og Langdal Plantager
Fosdalen and its surroundings have been frequented by people for its curative water, at any rate, since the Early Middle Ages. It may be the feeling of following in ancestors' footsteps, which gives the area its unique impact and adds a further dimension to the diversity of nature and the beauty of the scenery.
Fosdalen is one of the best known resorts in Han Herred. From the plateau at the church of Lerup the valley crosses down to Lien. You will find several picnic areas, but If you want to walk through the valley, it is recommended to start in the open space at the church. Quite close to the church you will find the source of Vor Frue Kilde, an ancient holy spring, which, through centuries, was frequented by sick people on the 8th September, the Virgin Mary's birthday. This gave rise to the comprehensive market at Lerup Kilde, which, however, developed into trade, drinking, and fights. In 1585 the clergyman complained to the Bishop of Børglum about "crude indecency", and the market was moved. In the upper part of Fosdalen you walk under a roof of luxuriant hardwood forest with bird song from above and the murmur of the brook down the valley. Farthest down, where the valley opens up, you will find an exuberant flora with many rare species.
Fosdal Plantage is also known for its beautiful moorland plantation, which has still not been planted. It is inland moors with a lot of distinctive species such as heathers, junipers, huckleberries, cowberries and bearberries.
Fosdalen is, definitely, worth visiting all the year round.