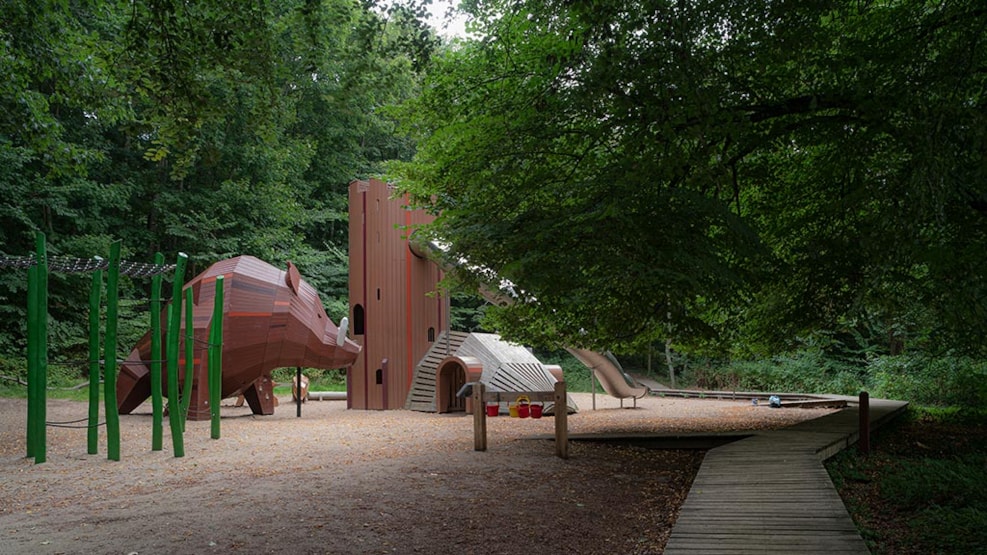 Forest playground Children's Hald
Have a fun day by the forest playground Børnenes Hald at "De fem Halder", close to Niels Bugges Kro, where parking is possible.
The forest playground is furnished with large, great play equipment, including a castle tower, a large wild boar, a swing and a medieval casting. The play equipment is primarily made of wood.
Both tower, wild boar and the gentle with swing are the main points of the playground, and refer to the historic surroundings of which the playground is part - with the wild boar as an essential part of Niels Bugge's coat of arms.
The surrounding
The area of Hald Sø and Dollerup Bakker is always worth a visit - and so is the new playground . So - bring children and family and possibly a basket of food and enjoy a few hours at this fantastic historic playground!
See what others are sharing on Instagram