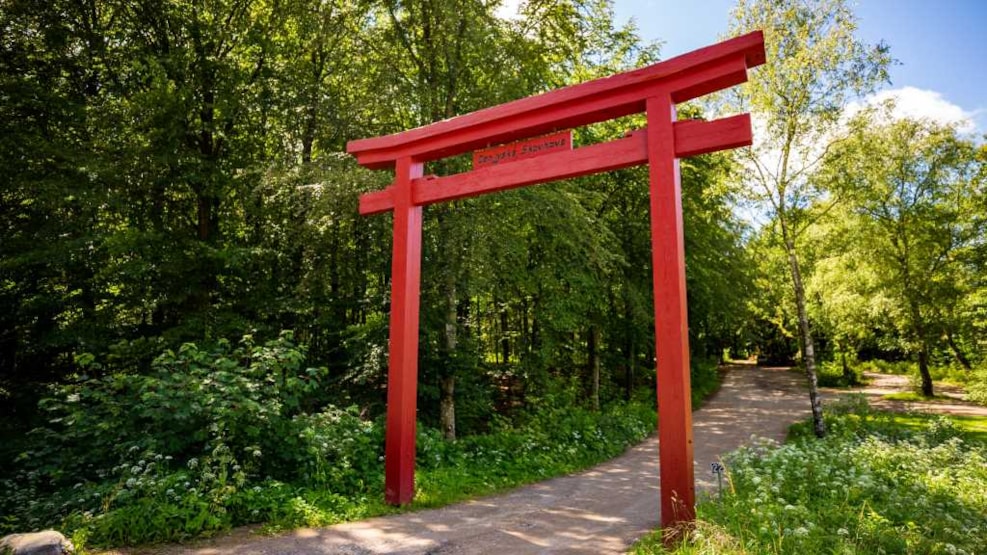 The Forest Garden of Jutland
The Forest Garden of Jutland or Den Jyske Skovhave, is a forest garden with more than 150 species of trees and bushes. It also functions as a dog park where you can have your dog off its leash.    
The Forest Garden of Jutland is a great area for absorbing all of the wonderful facets of the forest area.
More than 150 different species of tree and bushes from all over the northern hemisphere can be found in the forest garden. The initiative to this wonderful forest garden was taken by the local forest supervisor Hintz, when he began experimenting with other species than beech and common spruce.
In the forest garden you will find one of the largest trees of Rold Forest, an American White Fir from 1896. The Fir is more than 43 metres high and consists or approximately 32 cubic metres of wood. The tree is located at the western most path in the forest, between giant Douglas firs, which were planted around the same time as the American White Fir. 
In the 1940s, the renowned forest supervisor, Jens Hvass, wanted to establish an actual forest garden. Therefore, he planted many new tree and bush species, and in 1970, he opened the forest garden and also the first off-leash dog park in Denmark. In the forest garden, your dog can run freely, if under control, on all 14 hectares. Please notice that it is prohibited for dogs to run freely in Danish forests, if the area isn't specifically designated as a dog park. 
A map of the forest can be found here. On the map, the Forest Garden of Jutland is number 25, slightly south of Skørping.