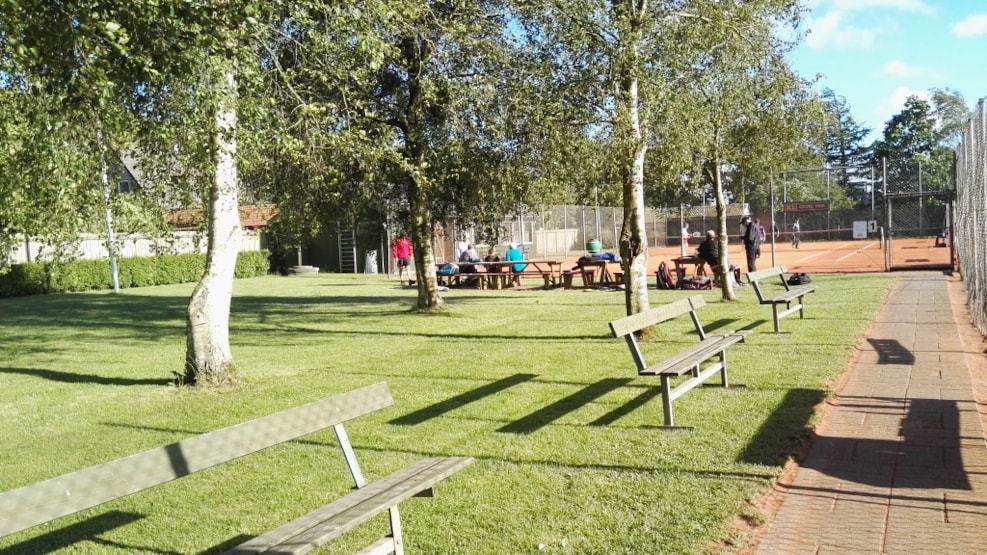 Fjerritslev Tennisklub
Fjerritslev Tennis Club is situated at a beautiful place, i.e. Brøndumvej 23, at Fjerritslev. You will find four tennis courts, a mini court, a play wall, club premises and wonderful surroundings.
Courts 1 and 2 are courts of artificial material, which can stand up to rain and humidity, and here you can play all year round.
Courts 3 and 4 are gravelled courts, which can be used during the summer season, which is from the flag hoisting in April to the closing of the court in October. However, the courts can be used in daylight.
The club premises are open all year round, and you will find changing rooms for both ladies and gentlemen, toilet, and a living room with a refrigerator and a coffee machine.
You may buy guest tickets to book courts. The tickets can be bought at Idrætscenter Jammerbugt, Brøndumvej 14-16 and at D.kr. 60 an hour or D.kr. 250 a week (7 tickets). The courts can be booked on a blackboard in the club premises, where you will find the current rules.