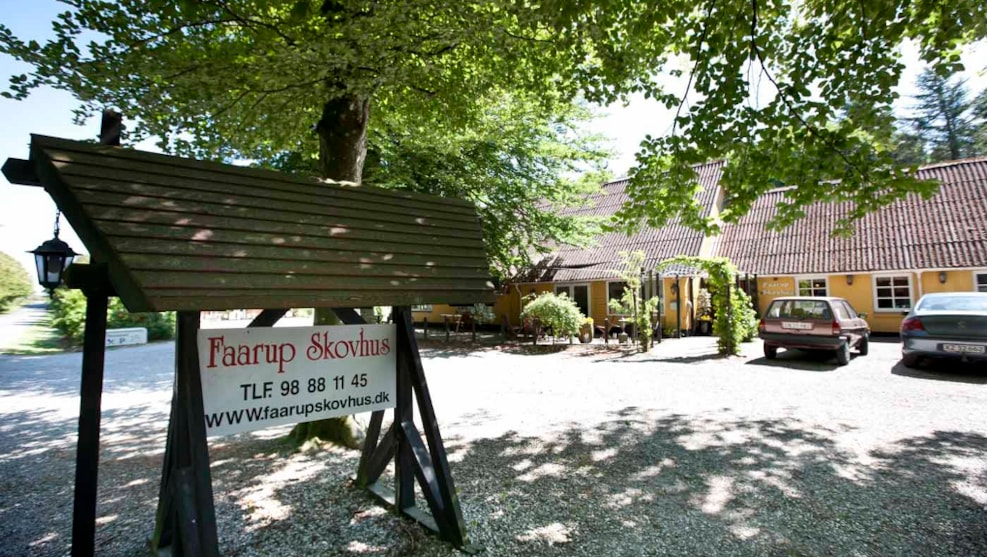 Fårup Skovhus
The more than 100 year old Fårup School was for many years one of the most desolate located schools on the West Coast. Today it forms the framework for Fårup Skovhus with restaurant, banquet rooms and meeting rooms. Fårup Skovhus is located in the woods near Saltum, a 5 minute drive from North Jutland and Fårup Summerland.
Fårup Skovhus has 27 rooms. The rooms are comfortably furnished with private bathroom (shower), television, double bed and a loft with 2 more beds.
The majority of the rooms located on the ground floor are wheelchair accessible. The same applies to the main building.
In the restaurant we often serve buffet and Danish specialties such as roasted pork with parsley sauce and home-smoked fish from our own smokehouse.
It is possible to stay with half board and all inclusive.
We are open during holidays and vacations, and otherwise every Thursday night throughout the year.
The restaurant (Fårup Skovhus) has variable opening hours. It is open during holidays and festivals and every Thursday all year round.
Occasionally, it is open at the weekend with seasonal offers etc. Therefore, we recommend that you take a look at our website, where all relevant offers can be seen.