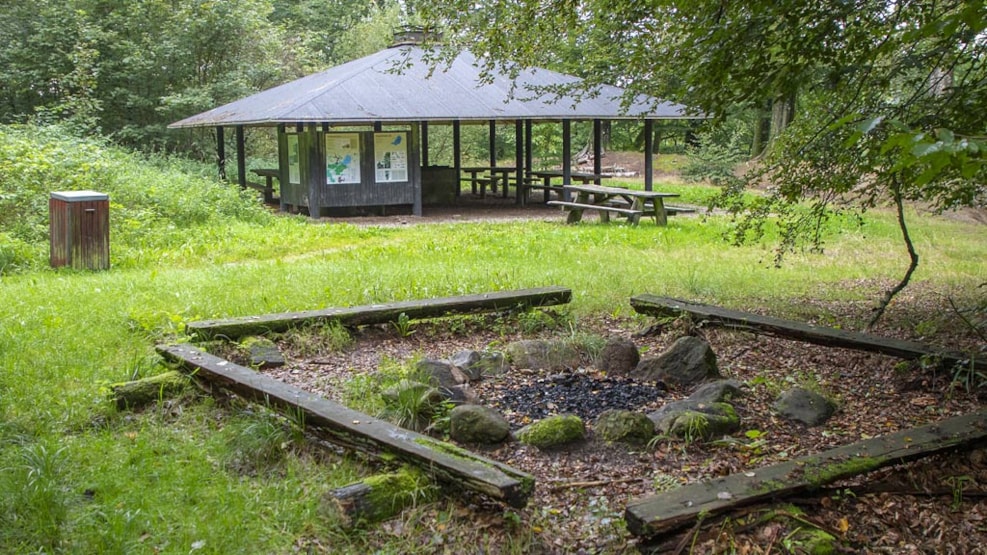 Engelsholm Skov – picnic shelter
Picnic shelter located in Dyrehaven (deer park) by the southern lakeside of Engelsholm Sø in the woods of Engelsholm Skov. Room for 50 persons.
Go have a picnic in the forest of Engelsholm at the picnic shelter located in the deerpark on the south side of the Engelsholm Lake. Here you will plenty of space for guests, a barbecue area, hiking trails and beautiful views.
Facilities: Picnic shelter with BBQ
Number of persons: Room for 50 persons in the picnic shelter
Toilet: No
Access to water: No
Access to firewood: No, but you are permitted to collect firewood from the forest bed
Other facilities: Engelsholm Skov has two signposted hiking routes. Both are loops of approx. 2 km.
Parking: Engelsholmvej 6, the carpark by Engelsholm Castle or Engelsholm Mølle (mill)