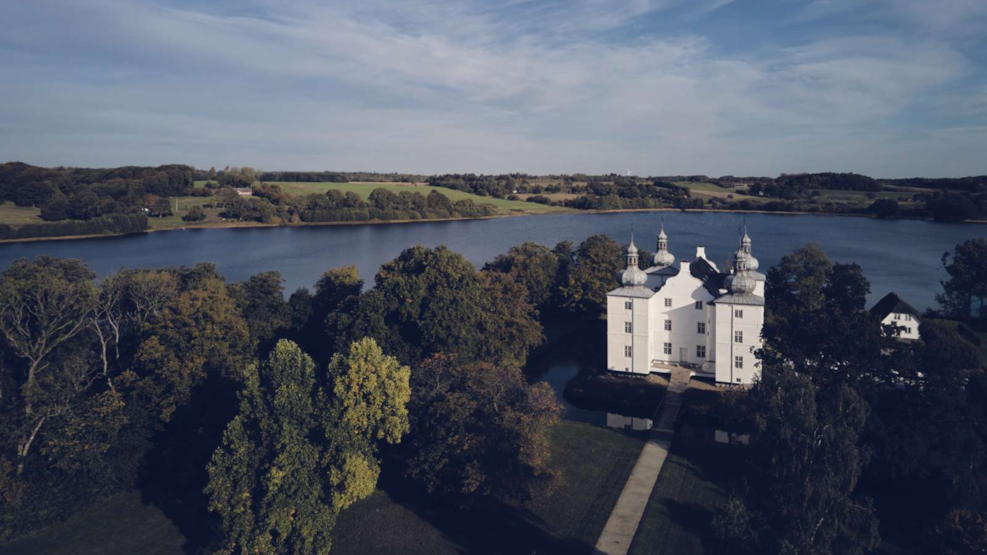 The Engelsholm Route – Regional Bicycle Route No. 34
The Engelsholm route (regional route 34) goes north of Fårup Sø, down towards Engelsholm Sø, where Vejle Å originates and all the way to Billund. On the trip, you will pass Fårup Sø, and via a detour you can cycle past Engelsholm Castle.
The Engelsholm Route (Regional Route 34) runs north around the lake of Fårup Sø, down towards the lake of Engelsholm Sø where the river of Vejle Å originates, and all the way to Billund. On the trip, you pass Fårup Sø, which is Vejle's deepest lake, and you can also ride past Engelsholm Castle via a detour.
You leave Vejle along Gl. Jellingvej and cycle up Høgsholtvej, after which the route passes the lake of Fårup Sø. During summer, you can rent a rowboat or pedalo at the lake – or you can hike along the lake for a change.
A little way off the route on the lake's south-eastern banks, you find Engelsholm Castle with its distinctive onion domes. From here, there is a beautiful view to Nørup Church, which is adorned with an onion-shaped dome just like Engelsholm Castle which the church formerly served as a castle chapel. You can stroll through the castle parkland but there is no public access to the castle.
On the way towards the forest of Åst Skov, the route crosses the Ancient Road (Hærvejen) and passes Billund Airport before reaching the end.
The route is approximately 32 km and it takes about 2 hours and 25 minutes to cycle the Engelsholm route.