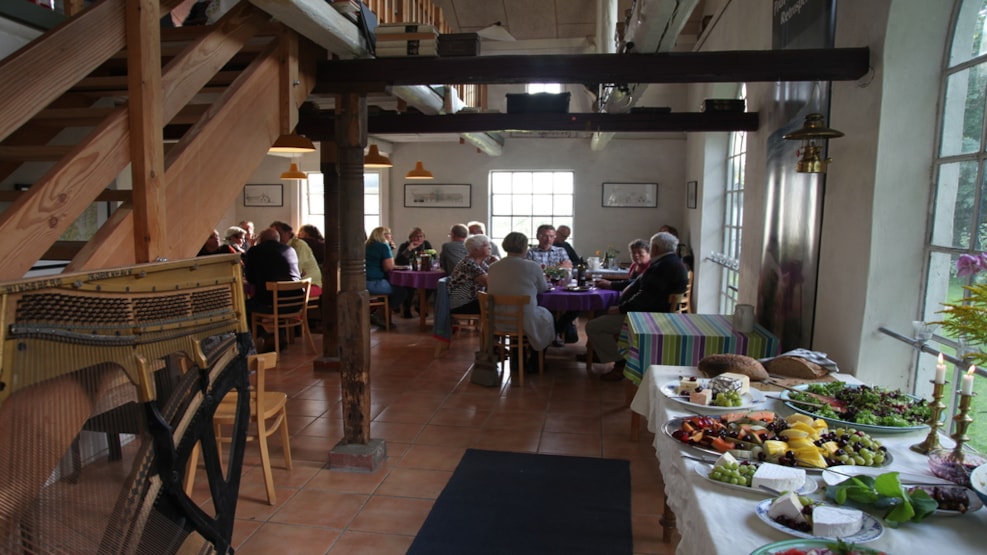 Ellegaard – Ancient Road Hostel
Are you beginning to tire on your hike? You can sleep here on your way along the Ancient Road.
Cafe Ellegaard offers accommodation for guests on the military road. They are as part of the project "Hostels along the Military Road" ready to welcome up to 32 guests each day after 5 PM.
Price per night: DKK 100,- 
Children under the age of 7 don't have to pay a fee when traveling with adults.
Horses are welcome – bring your own feed.
You CAN NOT buy food at Ellegaard, only drinks.
The hostel is open in June, July and August.
Additional information about the hostel:
The hostel is open to hikers, pilgrims, cyclists and riders.
You cannot make a reservation. The guests choose their bed on a first-come-first-serve basis.
There are bunk beds and the guests bring their own sheets and sleeping bag
There are kitchen facilities as well as laundry, toilet and shower facilities.
You cannot bring dogs at the hostels.
The hostel does not accept credit cards – only cash.