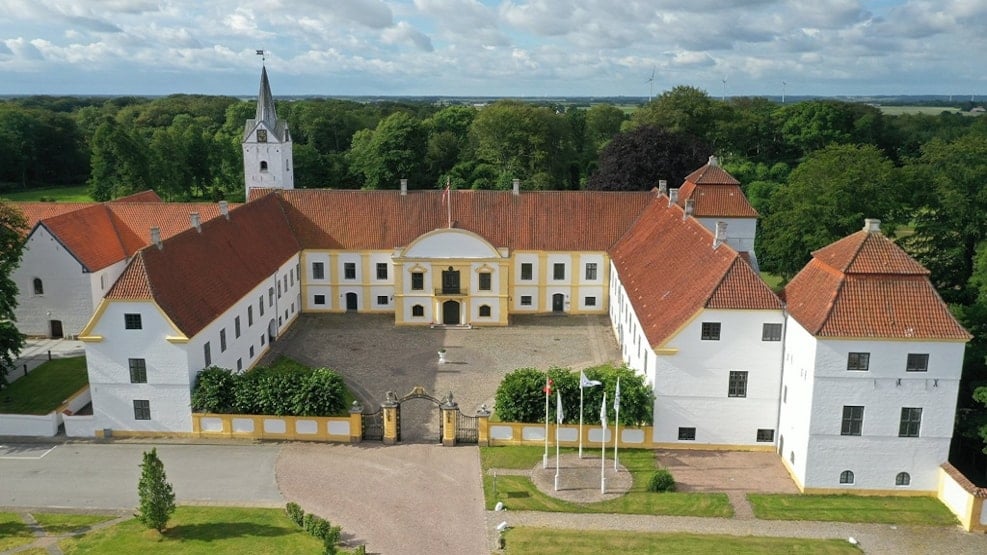 Dronninglund Slot
Dronninglund Castle in North Jutland lies surrounded by beautiful nature and here you will find time to relax and enjoy your holiday.
The beautiful white castle, located in eastern Vendsyssel, is an unforgettable experience. This stunning castle, which has been decorated in a style befitting its long and royal history, is worth a visit.
Today, Dronninglund Castle consists of a unique castle collective, high school college, artists' collective and kitchen garden. Dronninglund Castle has three floors, where on the ground floor you will find the Castle Cellar and the Fireplace Room. On the 1st floor there is the Blue Room, two dining rooms and two tower rooms and the 2nd floor has the castle's largest dining room and an associated tower room.
History
Dronninglund Castle, situated in some of Vendsyssel's most beautiful countryside, was once – over 800 years ago – one of Denmark's richest abbeys, founded by nuns of the Benedictine order. After the Reformation, the abbey was several times the property of the Crown, and in 1690, Queen Charlotte Amalie gave the estate its present name. Today, the castle is a functional, exclusive hotel and conference centre blending harmoniously with the culture-historical values of the former castle.