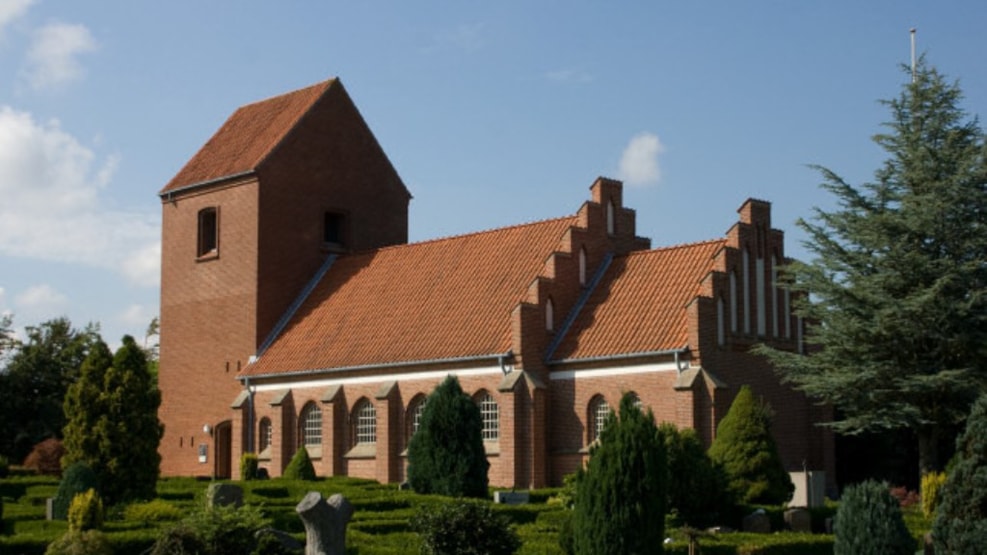 Dorf Church
Dorf Church is beautifully situated at the Jyske Ås, North of Dronninglund Storskov "a very big forest"
It was consecrated in 1900 and can 100.
Originally the church was built without a tower but in 1968 a rather bombastic tower was added in which the bell was placed.
The church has fine acoustics.

The altarpiece is a copy from Carl Blochs " the resurrection" The original is placed in Frederiksborg Chapel.