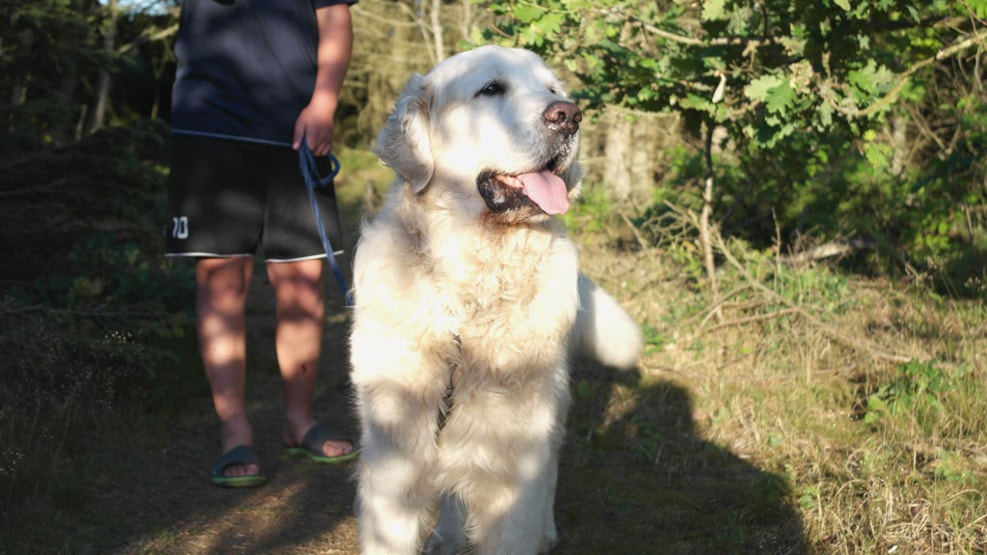 Dog-friendly zone – Tornby Klitplantage
Visit the dog-friendly-park in the dune plantation in Tornby. Here the dog can run freely in the enclosed area. Here there are nice trails where you can go for a long walk with your dog.
Take the dog in Tornby Klitplantage and let it run freely in the fenced dog forest.
In the lovely dune plantation in Tornby there is a lovely area for the dogs, where they can be allowed to run freely without a leash. The dog forest is a beautiful piece of fenced forest in the middle of Tornby Klitplantage. Here are tall trees, fragrant forest floor and many paths to walk, and here are many other dogs to play with.
It is important that you still have control of the dog while it is in the dog forest so that it is not being inconvenient for other dogs and guests.
In the rest of Tornby Klitplantage, the dog must be on a leash, and the same applies to the beach. On the beach, however, the dog may run freely without a leash from October 1 to March 31. However, it is important that you have control over the dog, as not all guests are happy with dogs. During the summer, dogs must be on a leash on the beach so as not to bother the bathing guests.