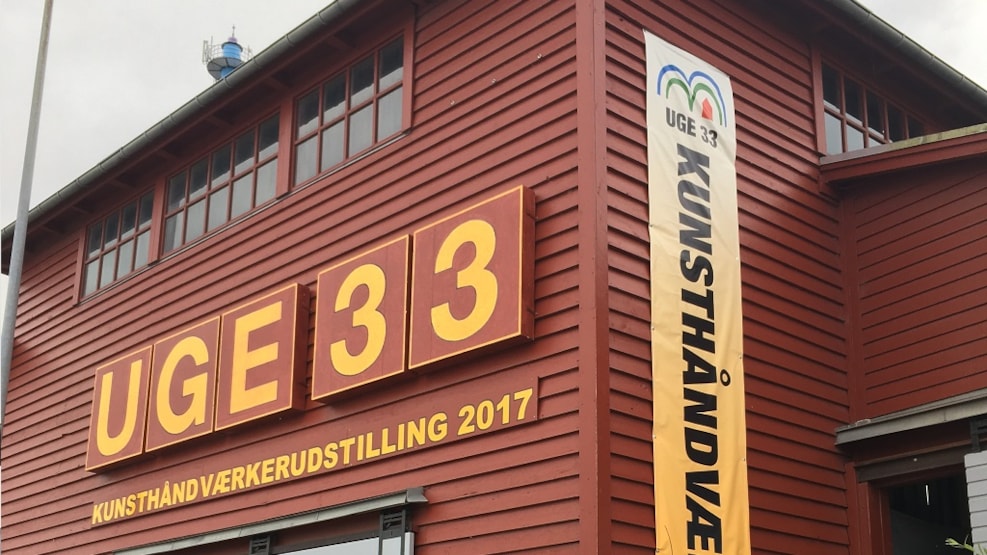 Det Røde Pakhus in Hobro
Det Røde Pakhus (The Red Warehouse) in Hobro is a center for cultural experiences in the old market town. Throughout the year, various events take place in the old warehouse on the harbor in Hobro.
Several recurring events are hosted at The Red Warehouse, including the annual art exhibition UGE33, the Fjord Festival, and the former Organic Market in week 42.
In addition to the larger events, visitors can also enjoy rabbit exhibitions, smaller art exhibitions, fishing events, and much more.
With its rustic appearance – raw beams, high ceilings, and beautiful skylights – The Red Warehouse is an experience in itself.
Cultural Experiences
The Red Warehouse is conveniently located on the southern wharf among several other cultural attractions. In the yellow warehouse right next door, you'll find the Danish Yachting Museum, and further down the wharf, there is the Maritime Cultural Center Mariagerfjord, among others. At Hobro Harbor, you can also satisfy your hunger at cozy cafes, and you can even take a boat trip with the paddle steamer "Svanen".
Tyren's Warehouse - in the old days
The warehouse was built in the 1930s by The Danish Fertilizer Company and served as a storage facility for grain and fertilizer until 1980. The building was often referred to as Tyren's Warehouse because the logo of sulfuric acid was a bull's head.
After 1980, the building was open and used for parties and music events. Later, Hobro Municipality purchased the warehouse and restored it. It was then named The Red Warehouse.