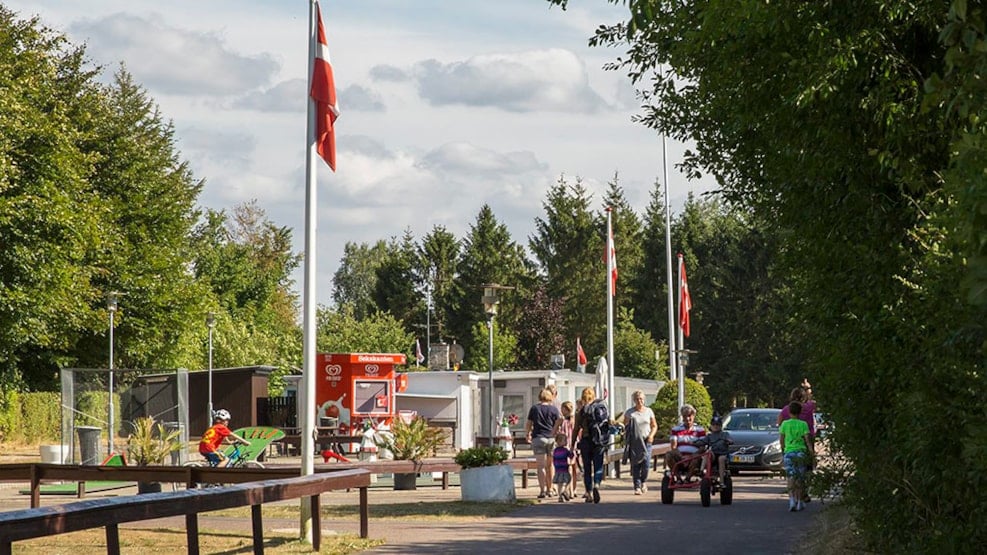 DCU Camping Hesselhus
DCU Camping Hesselhus is a lovely family campsite in a picturesque landscape with meadows and gorges, close to Silkeborg. Stay in the midst of lush natural surroundings near the restored Bølling Sø, surrounded by forests, offering space for relaxation and play for children.
You can easily spend the entire day in the swimming pool, on the playground, and on the well-marked hiking and cycling trails right by the site. Especially the large swimming pool with a water slide is a hit when you're enjoying a day at the campsite or relaxing after a trip to Himmelbjerget, Silkeborg, Legoland, Givskud Zoo, or a city trip to Aarhus.
Climb Himmelbjerget
Enjoy the beautiful forests that surround the 147-meter-high peak, perhaps with a packed lunch in the forest. Or continue your journey to the charming market town of Silkeborg and explore. There are plenty of shopping and dining options here.
Take a Trip to Silkeborg
The Tollund Man, found near Bølling Sø and considered one of the world's best-preserved bog body, can now be visited at the Silkeborg Museum, which is a ten-minute drive from DCU Camping Hesselhus. In Silkeborg, you can also visit the exciting Museum Jorn, AQUA Aquarium & Wildlife Park, and explore the charming market town. Here, you can also enjoy a picnic by the banks of the Gudenå River as life passes by.
Visit Legoland and Givskud Zoo
If the family wants to go on a day trip, Legoland and Givskud Zoo are nearby, just a half-hour drive away.
See what others are sharing on Instagram