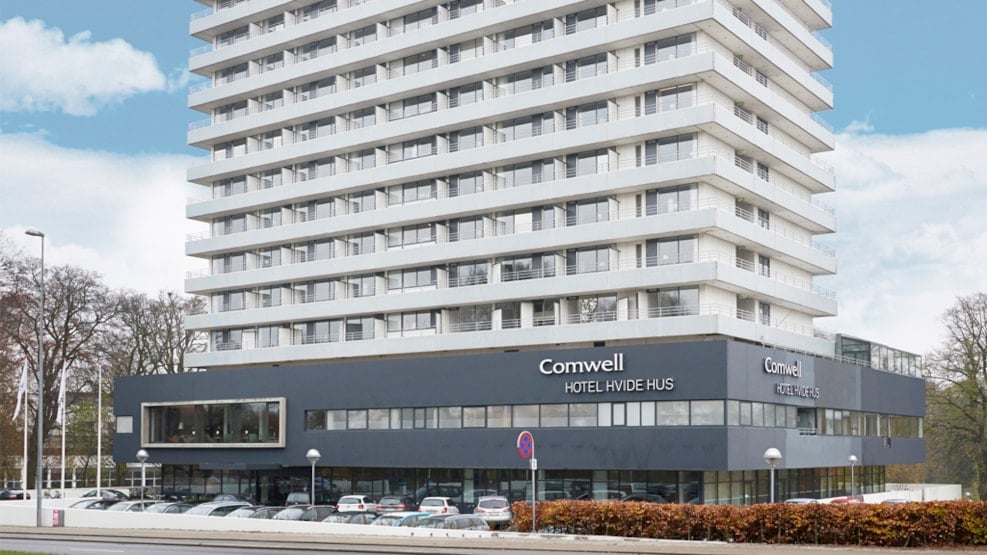 Green Experience
Comwell Hvide Hus Aalborg
Comwell Hvide Hus, Aalborg is located in the lovely and park, Kildeparken – right in the centre of Aalborg. Because of its location, the hotel is in walking distance to the city's different offers.
Hotel Comwell Hvide Hus Aalborg has one of the most beautiful and most central locations in Aalborg. We are located close to Kildeparken, 3 minutes walk from the centre of Aalborg, 5 minutes walk from the train station, and only 15 minutes from Aalborg airport.
Since opening in 1969, the hotel has been a well-known landmark for Aalborg, both architecturally and as one of the region's finest hotels. The hotel is neighboring Aalborg Congress and Culture Centre, and we also have our own 5 star meeting and conference facilities.
Read more about Comwell Hotel Hvide Hus Aalborg...
With our central location in the middle of Aalborg, you will be close to all the attractions during your stay. You can visit: