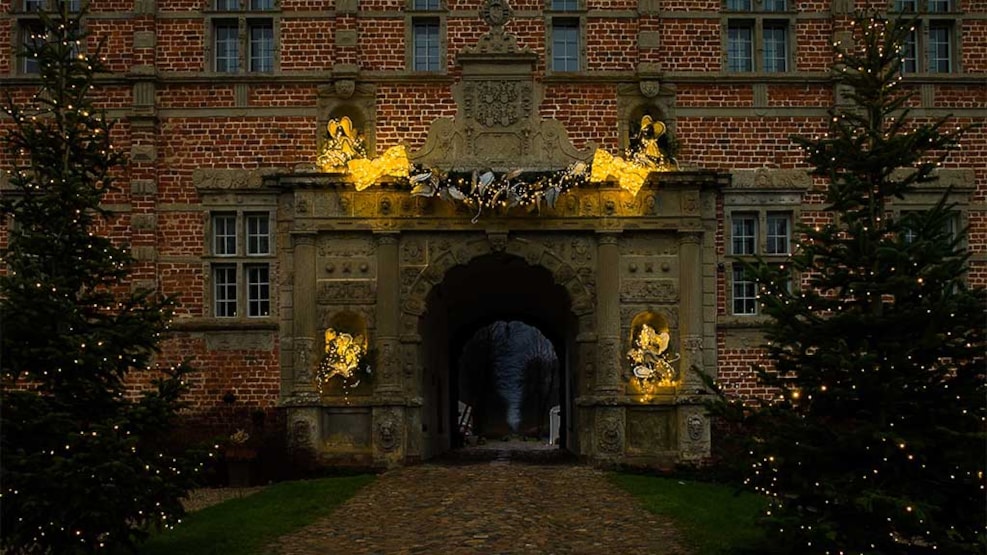 Christmas at Voergaard Slot
Christmas on the castle, 25th November - 6th December. Get ready for Christmas with a genuine Christmas experience at Voergaard Slot.
This year's Christmas market at Voergaard Slot
Get in just the right Christmas mood at Voergaard Slot, 25th November - 6th December.
Bjarne Als from Bering House of Flowers lavishly adorns the many living rooms of the castle.
This year you can enjoy DR's (the Danish broadcasting company) amazing exhibition, presenting children and adults alike to some of the most popular characters from the history of DR's children TV productions. 
During the two weekends we will open up the Christmas market at Denmark's most beautiful manor house, wrapped in Christmas both inside and out. This year you have an opportunity to explore Christmas decorations, delicacies, Christmas trees, Christmas treats, glass art and fashion. You can, of course, buy your Christmas favorites to take home with you.
Tickets are also available at the door.