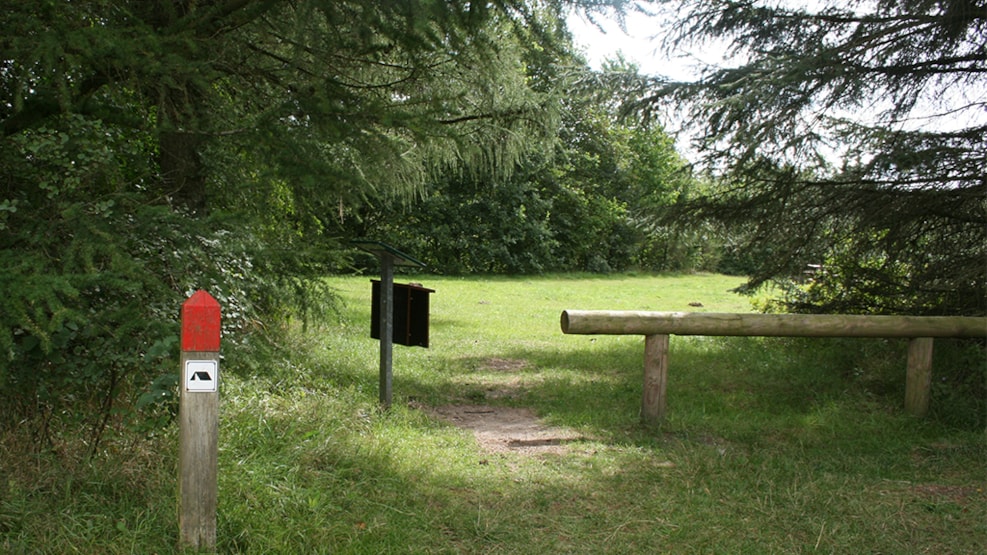 Campsite at Klebæk - Bække
Close to the great Hamborggård Rock you find the KFUM-Scout's cabin, Klebækhytte. Adjacent to the cabin there is a camping site for hikers and cyclists and two shelters. 
One of the cabins has a toilet, thus offering access to water. There is two campfire places and tables /benches. In 2018 two new shelters were built on the campsite. 
The campsite is located next to the Ancient Road as well as the Coast-to-Coast Route and is open for visitors from Palm Sunday to the autumn holiday break in October.
Distance
Hiking route The Ancient Road Hærvejen 0 km
Cycling route The Ancient Road Hærvejen 0 km