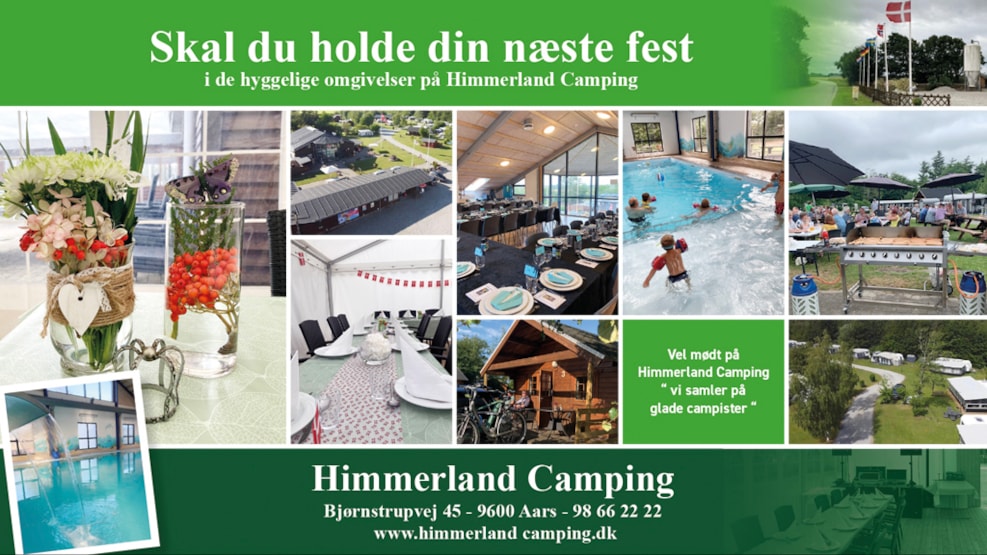 Camping Himmerland
Himmerland Camp Site is a cozy family oriented camp site with a lot of fun activities. 
The Camping site is a little gem in the middle of Vesthimmerland's golf clubs - here you can, in a radius of approx. 20 km, visit a minimum of 6 golf clubs. Walking distance to some of Denmark's cleanest lakes and located approx. 600 meters from one of Himmerland's best put and take fishing lakes.
There are a lot of great bike routes and MTB tracks here in Vesthimmerland.
There is also the opportunity for a brisk walk on i.a. Hærvejen, which is located approx. 2 km from us.
We are located 2 km from Hornum where you can find shopping opportunities and only 4 km from HimmerLand (Golf & Spa Resort).