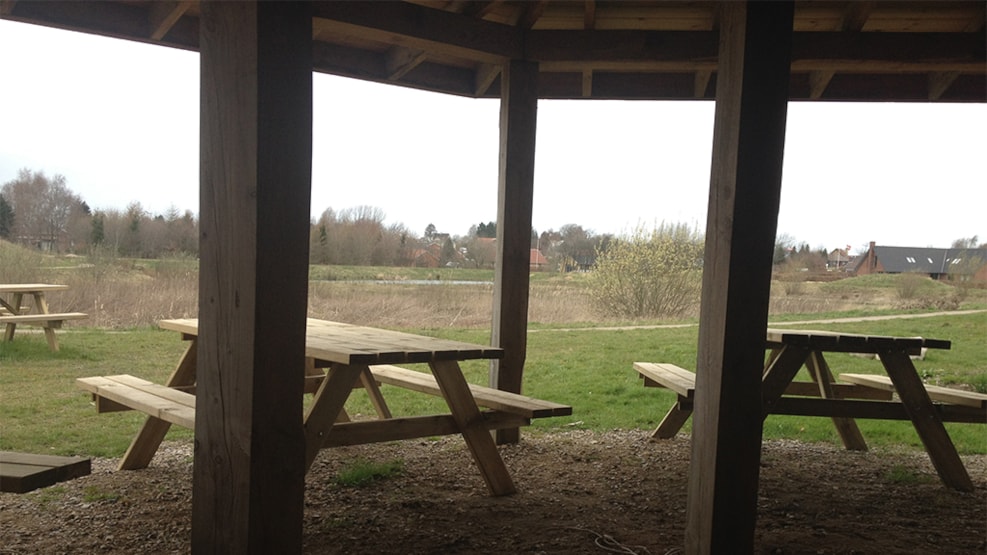 Campfire hut and shelters by Skodborg Børnesø
On the outskirts of the woods of Skodborg Børneskov and overlooking the sea you find a new campfire hut and a separate shelter for overnight stays.
Here you can fall asleep to the last sparks of your campfire and wake up to a loving quack from the ducks in the lake.
There is access to a toilet in a separate building 5 meters from the campfire hut. On the southern side of the WC facility there is an exterior tap with fresh drinking water. You are welcome to light a fire at the campfire shelter. Pellets for the campfire are available for purchase at the supermarket in Skodborg (Brugsen) about 300 meters away.
It's free to spend the night in the shelter and use the area. But we kindly ask you to take good care of the site as if it were your own.
The shelters and the campfire hut are located in a newly planted forest with small lakeside paths. The project was created by local enthusiasts in Skodborg.
Access:
To access the area by Skodborg Børnesø take the first left when travelling down Gejlagervej, a tarmac road.
If you arrive via the Ancient Road hiking route from the north then head down Gejlagervej where it crosses the route and continue towards Skodborg. If you arrive from the south, continue along Gejlagervej just after the Dresvold castle mounds and pass the Ancient Road routes, continuing across the meadow in the direction of the town of Skodborg.
Distance
Hiking route The Ancient Road Hærvejen 0,2 km