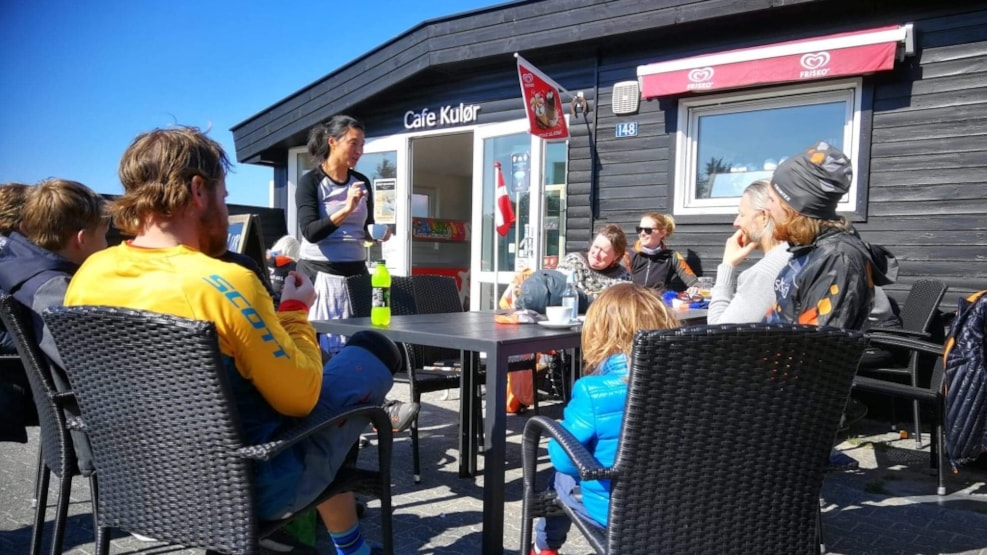 Cafe Kulør Slettestrand
Cafe Kulør at Slettestrand is a small cafe, which serves a delicious coffee, ice cream of all sorts, cakes, freshly made sandwiches, sausages, cold drinks and a cosy atmosphere.
The cafe is situated on the road leading down to Slettestrand. You may enjoy what you have bought both indoors and outdoors.