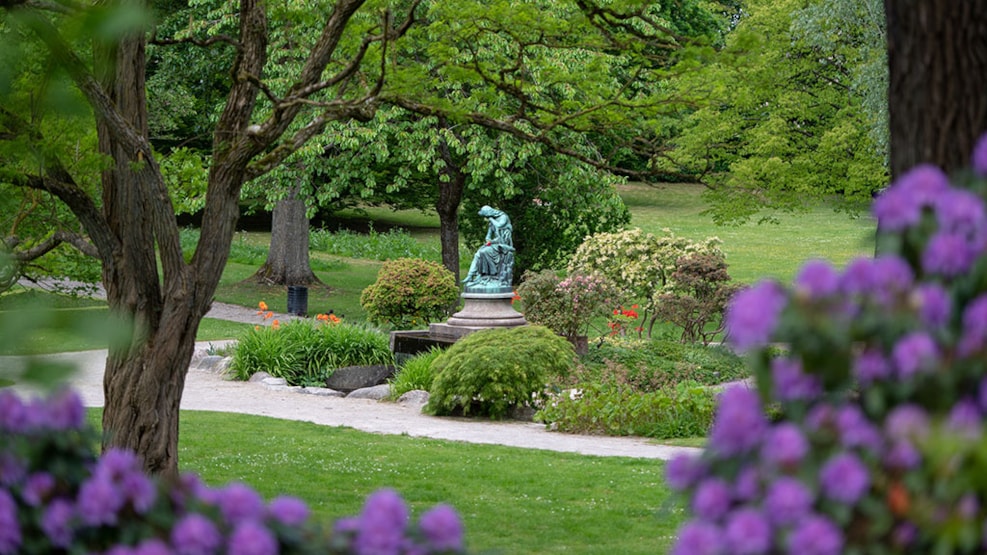 Borgvold and the Bible Garden
Borgvold and its old rampart is the oldest and probably most beautiful park in Viborg. It is located right next to the Viborg Lakes.
Borgvold as a park was established in 1864 near the lake of "Nørresø" (Northern lake). The rampart is most likely the remains of the King's castle, which Erik Menved built in 1313.

In the summer the kiosk is open. It is possible to rent boats, canoes and pedel boats. You can also find a nice playground with covered tables and benches.

At Borgvold you can find many different trees, shrubs, herbaceous perennials, annual plants etc. Furthermore there is placed a monumnent of Erik Ejegod (Danish king from 1095 to 1103) and a sculpture called "The Water Girl".
"Bibelhaven" (the Bible Garden) is a part of "Borgvold". Here, you can experience a collection of herbs, bushes and trees, all mentioned in the Bible. 
See what others are sharing on Instagram