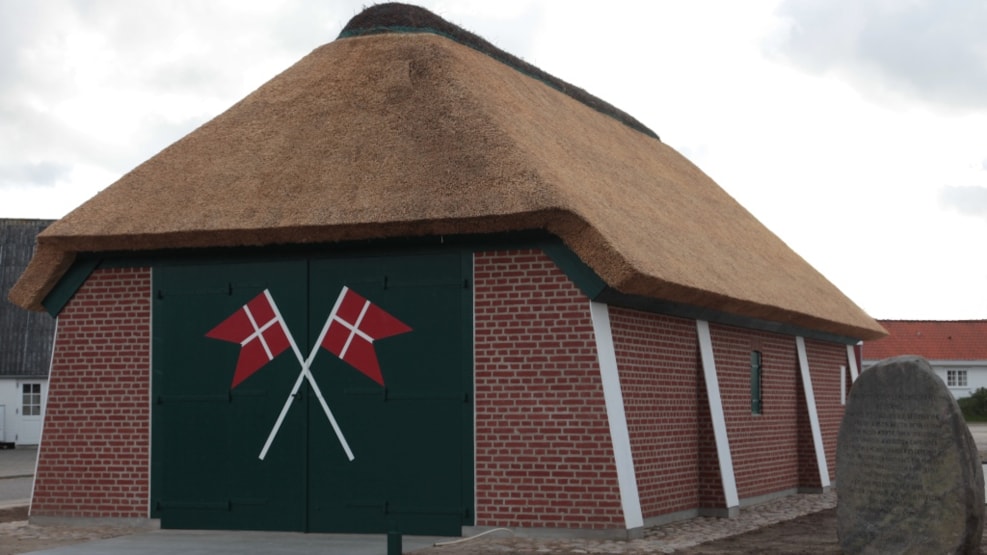 Blokhus Redningsstation
After being closed for an extended period, the historic Blokhus Rescue Station reopens to guests on Monday, August 2, 2021
The Bay (Jammerbugten) has always been notorious for dangerous waters among mariners. Heavy waves might arise, when the wind came from a specific direction, and the depth of the sea in the bay and the sandbanks along the beach created a current resulting in many wrecks.
The first official statistics of wrecks along the Jutlandic west coast show that 4.166 wrecks were registered for a number of years in the middle of the 18th century. Consequently, in 1847 the King granted 5000 rix-dollars for the establishment of "Det Nørrejyske Redningsvæsen" (lifeboat service). Eight lifeboat services, including one at Blokhus in 1852, were established along the Jutlandic west coast.
It was an honourable task to work for the lifeboat service, which employed 12 boatswains and 4 in reserve. A total of 118 shipwrecked persons were saved by the lifeboatmen from Blokhus. The lifeboat service was removed by the German occupying forces in 1944, as it was situated in the firing line of their cannons. At that time, it caused anger with the local people.
In 2009, a historical event was successfully created. It was the year, when the lifeboat service was re-established at Blokhus.
"Den Erhvervsdrivende Fond Strandcenter Blokhus" (a commercial foundation) has constructed an exact copy of the original building. It turned out to be a complicated project, as the old methods of building should be observed. However, the result is unique.
The lifeboat service offers varying exhibitions during Easter-, summer- and autumn holidays.
2019: the Blokhus whale