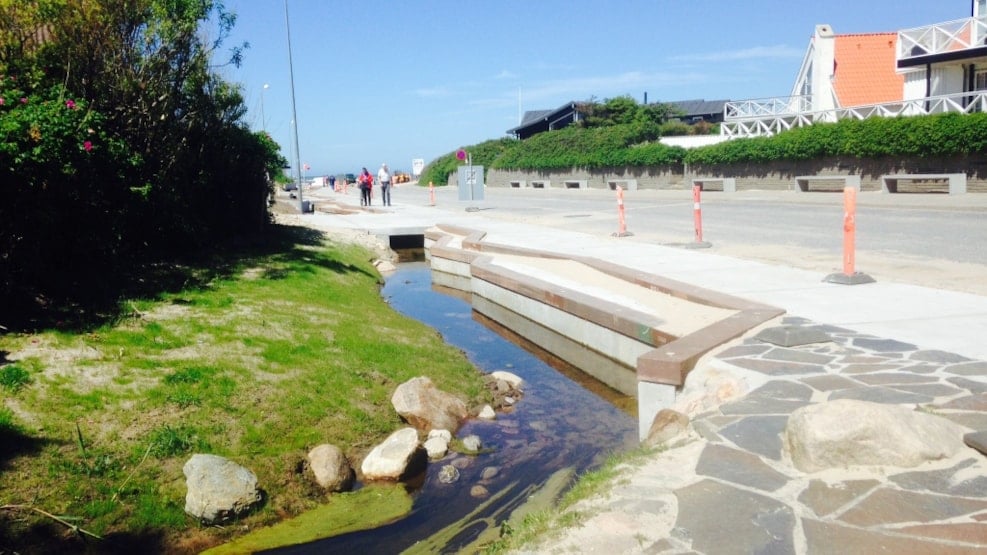 Blokhus Brook
For a long time a group of enthusiasts have had great vision for Blokhus Creek.
Now the vision has been realized. Blokhus Creek was realized  on the 19th of June 2015.
Blokhus Creek provides an experience of an active and beautiful urban space - and at the same time it solves the current challenges with rain and floods.
The creek goes from Rygetårnet past Kanonhallen, further along the promenade to an outlet in the ocean.