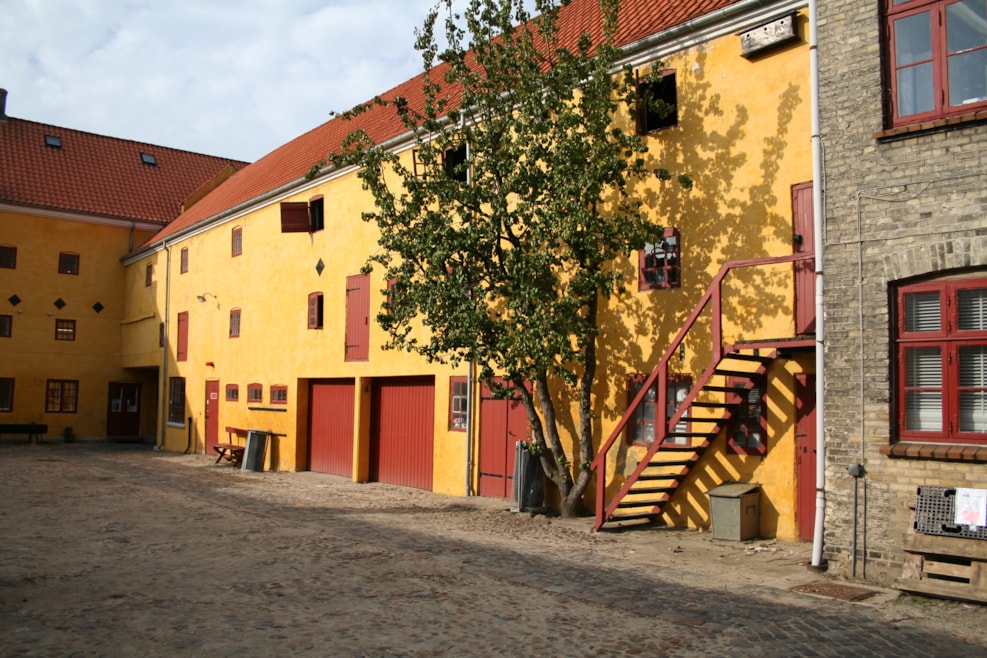 Bies Gård
Bies Gård in Hobro is a building that carries a long and fascinating history - first as a brewery and now as a home for art and culture.
Bies Gård is a historic building in the center of Hobro. The building has a rich history, including an old brewery, art galleries, and more.
A visit to the Kunstetagerne is always an exciting experience. There, you can admire art by some of Denmark's most renowned artists. You can also enjoy the architecture and atmosphere in the old brewery, especially on a day when the sun shines through the many small and large windows.
Hobro's old brewery closed in 1980. Since then, the entire complex, including fermentation cellars, carriage houses, warehouses, an icehouse, the brewery, a garden, and a private residence, has been preserved as a cultural heritage site to maintain the old industrial environment, which was influenced by architect Gottlieb Bindesbøll.
It is still possible to sense the building's original function. The room you enter from the library once housed the old horse stable and a servant's room. On the various floors, you can find old pulleys for machines and conveyors. At the top, you'll find the brewery's large water tank near one of the original grain silos. Between the rafters, you'll discover an almost artistically crafted mill from which grain was distributed through square wooden pipes.
Today, the buildings house a brewery and a restaurant: Bies Bryghus and Restaurant Bies Bryghus.
Access to the Kunstetagerne is free through Hobro Library. The Art Association organizes 6-8 exhibitions per year, featuring leading Danish and international artists, as well as architects, designers, and artisans.