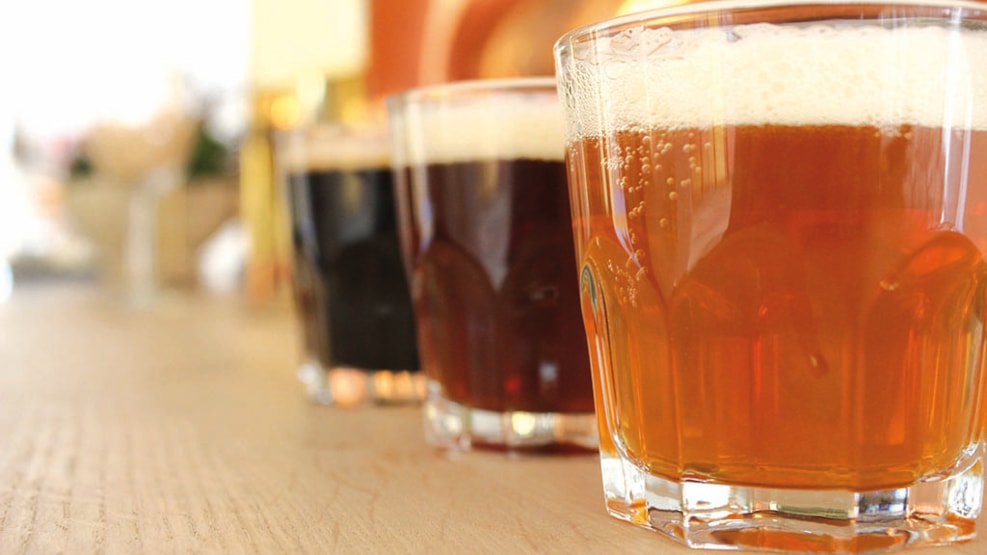 Bies Brewery (Bies Bryghus)
Unique beer of high quality from Danish micro breweries has not become popular without reason. And what is then more obvious than re-establishing one of the oldest breweries in Denmark?
In Hobro, they took it a step further: Bies Bryghus Aps is not only producing exciting and unique beer, it has also become a cultural gathering point for both locals and tourists in Hobro. The brewery is located in Bies' Courtyard - a spot full of atmosphere and experiences, but with respect for the old and distinctive architecture of the place.
Given the old and atmospheric location, the brewery too respects the old brewing-tradtions; The old beer kettles forms the core of the modern brewery, and supplements the new and modern production equipment.
In addition to the brewery, you will find a nice restaurant, where you'll find quality Danish cuisine, at reasonable prices, and of course with the possibility of purchasing a bottle of the brewery's own beer.
Bies beer - brewed on malt, hops and history 
Fyrkat, Torvekonen, Væbner and Hobbie – that is just some of the names of the quality beer that is brewed on great traditions in the center of Hobro. Right here the Bie's brothers founded a brewery called Bies Bryghus in the late 1800s. Today the old brewery is modernized into a new micro-brewery and a lot have changed – except for the name Bies Bryghus.
The original soda/soft drink and beer brewery closed in the 1980s and some of the old brewery storerooms were transformed into the art gallery Kunstetagerne, which is still a functional gallery today.
In another part of the old brewery you will find Restaurant Bies Bryghus. Here you can enjoy a nice meal in the restaurant and in the summertime you can have your meal and enjoy an ice cold beer in the courtyard "Bies Gård" outside. The brewery produces about 7 different kinds of beer – some of them are available for purchase at several local stores.