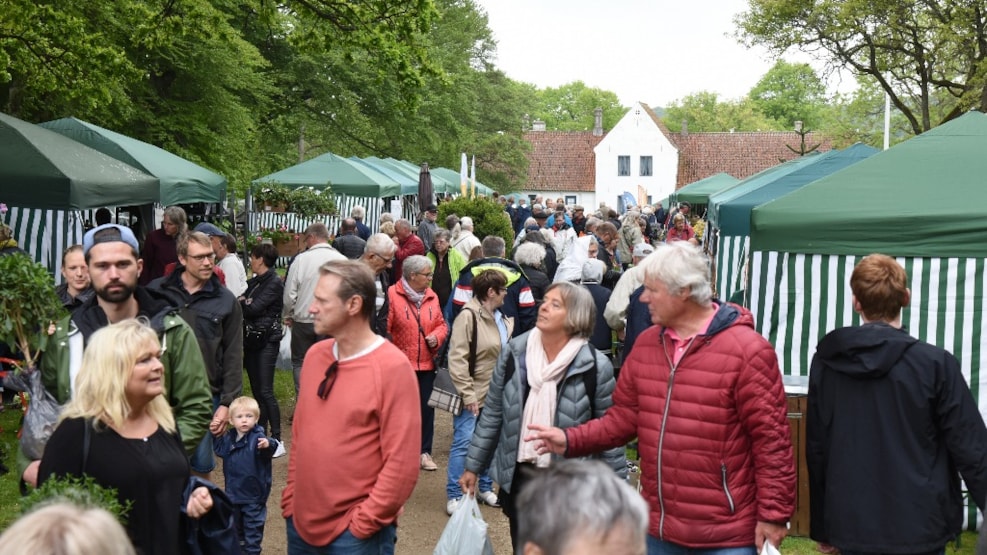 Bangsbo Flowerfestival
The idea behind the festival is to promote the local, and international, interest in plants and untraditional gardens. The festival also helps funding the management and development of Bangsbo Botanical Garden.
Bangsbo Botanical Garden in Frederikshavn proudly announces the 19th Bangsbo Flower Festival. Another goal of the festival is to promote the plant societies and clubs in Denmark.
Gardening clubs, plant nurseries and "amateur gardeners" have 140 pavilions with creative exhibitions and also have all kinds of plants for sale – rhododendron, alpine plants, clematis, succulents, orchids, lilies and many more.
There will be plenty of chances to discuss plants and gardening with members of different clubs specializing in, for example: fuchsia, cacti, alpine plants, primulas, orchids and bonsai. In addition, the local Frederikshavn Gardening Society, a clematis expert and all the "amateur gardeners" will be waiting for your questions.
Family friendly festival
The Bangsbo Flower Festival is much more than flowers and paving. It is also a family friendly festival with choral singing, jazz music, folk dance, square dance, belly dance, amateur theatre and much more.  
For the hungry and thirsty there are pavilions selling a rich variety of food and drinks.
Exhibitors 
At the 26th flower festival in Bangsbo Botanical Garden there will be a diverse range of exhibitors: plant nurseries, garden societies, plant dealers, plant clubs and gardening shops. The food pavilions offer ice cream, hot dogs and local specialties.
You also have the opportunity to buy exciting, and rare, plants. In addition, aromatic herbs, summer flowers, rare tree, exotic succulents and seeds from old plant species are for sale in different pavilions.
Or, you can visit the pavilions specializing in products that make gardening easier and more fun.
During the weekend several local organizations will host rabbit and bird exhibitions as well as selling hobby utensils and assorted delicacies.
Entertainment
Bangsbo Flower Festival is not only about pavilions and flowers. All through the weekend local socities are entertaining with song and dance on the centre stage.
The centre stage is also the place where the festival is officially opened Saturday at 10 a.m. with song and dance while the Danish flag is hoisted.
Around the festival area you can enjoy all kinds of entertainment – for example a gymnastics show.