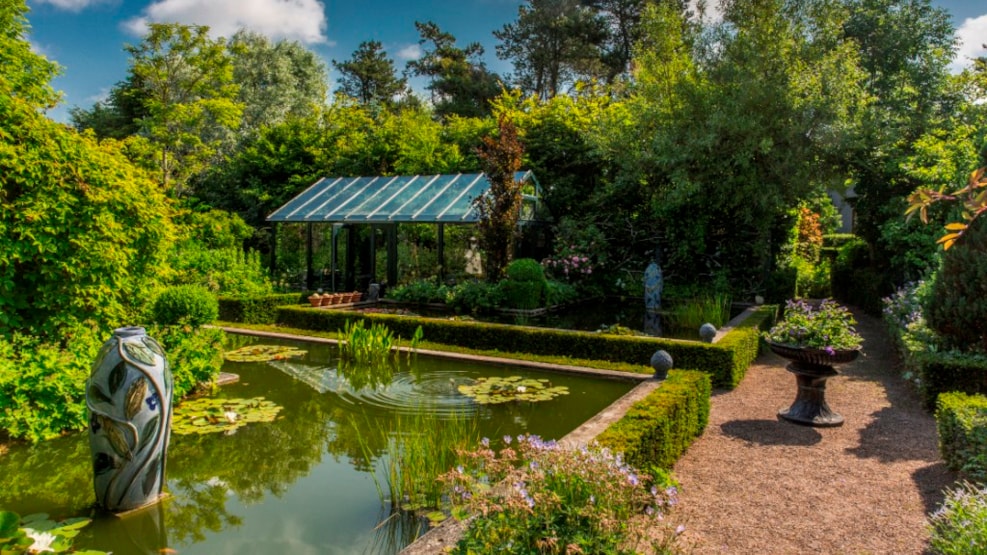 Anne Justs Have - the Garden at Hune
Anne Justs Have – a flower painter's garden - 7500 m2 of colour-themed gardens in a pleasantly hilly landscape. The garden is thoughtfully composed, yet it appears, akin to the English romantic garden, as if it were designed, not by human hands, but by nature, and is thus sympathetic to nature's own unique beauty.
When the garden is open, then so is the coffee house, which has a self-service system. You're welcome to sit where you want in the garden and enjoy your coffee.
Tea, hot chocolate with cream and freshly-baked buns are also available. There's always freshly-baked pretzels, as well as coffee and tea to suit all tastes.
Groups visits should be arranged in advance. Groups of 45 or more people travelling by bus are welcome to visit outside normal opening times - please ring tel: 24662624 to arrange.
Dogs are not permitted in the garden.
The garden, Den Bulede Parcelhus Have, surrounds the garden hotel, which is a yellow-brick detached house built in 1973. The garden hotel is open to guests all year round. As a guest at the garden hotel, you have access to the garden during your stay, in accordance with the hotel rules, which are given to guests when they arrive.