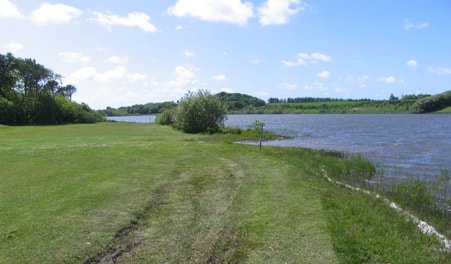 Angling in Hornum Lake
Hornum Lake is located south of Aalborg about 7 km from the suburb Støvring. Here you can catch pike, perch, roach, and eels.  
The north-eastern part of the lake is owned by Rebild Municipality, and here you are allowed to angle. The south-eastern part is private owned and here public angling is forbidden.

There is a nature playground and a primitive campsite close to the lake.

Anglers between 18 and 65 years must have a valid national fishing license, which can be purchased online.

Parking directly by the lake.

Here at Hornum Lake you also have the opportunity of enjoying a fabulous birdlife.