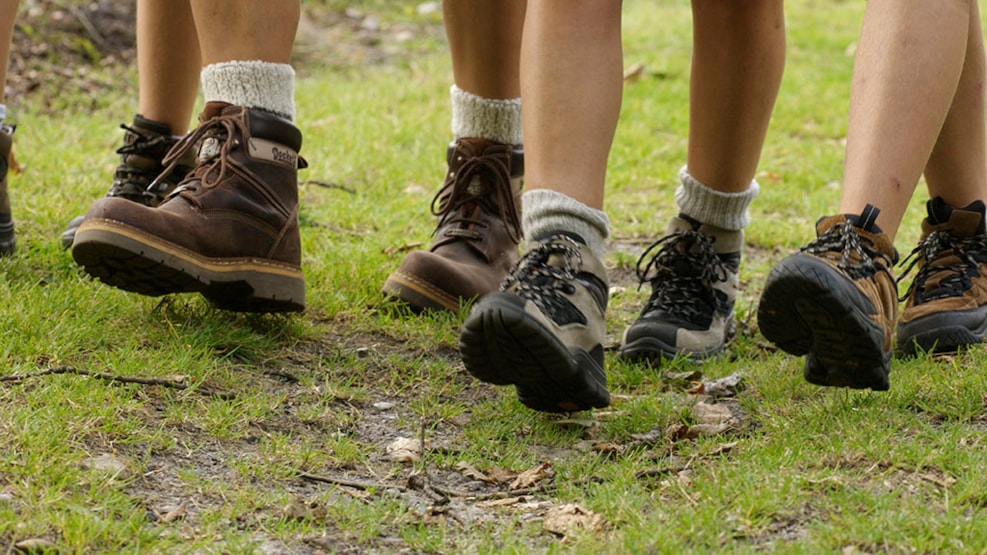 Ancient Road Hiking Tour
Every year many hundreds walk on the old military road to Viborg. At the organized walking event "Hærvejsvandringen" from Schleswig to Viborg along the old Hærvej participants from many countries spend a week of their vacation hiking this trip.
300 km on the Ancient Road "Hærvejen" 
On the hike you will find bulletin boards with information about the exciting history of the military road. 
Many have tried to hike before, but every year new participants come who would like to join this unique hike through Jutland.
The highway hike has 7 stages and the walking speed is max. 7.5 km/h and min. 3.5 - 4 km/h including breaks, so anyone with a reasonable basic form can participate.
The distances range from 25 to 50 km per day and they are adjusted every year.
You are always welcome to contact Fodslaw's office for practical questions about the Hærvejs walk. If you would like to talk to a person who has gone on the trip please contact Fodslaw's board.
See what others are sharing on Instagram