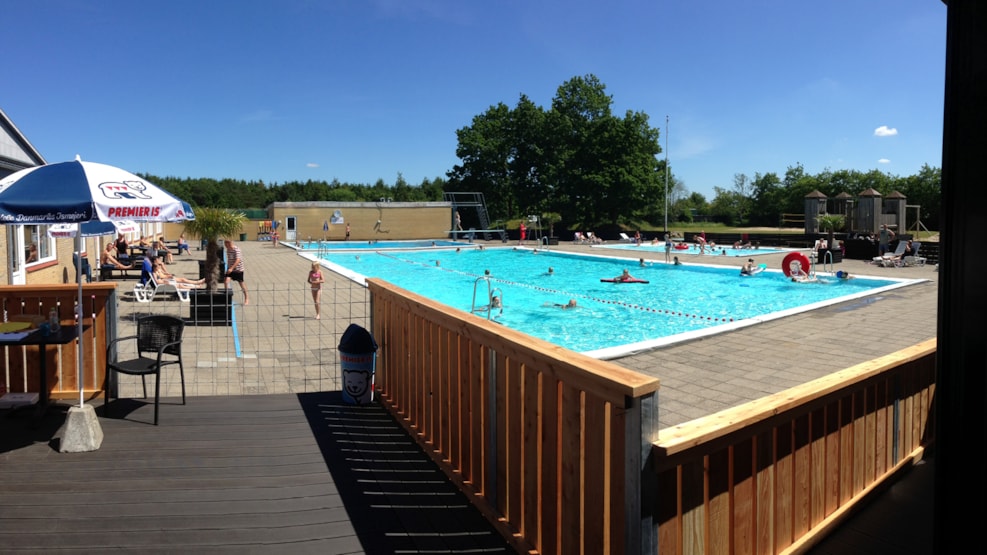 Aalestrup Sports center and open-air swimming pool
Aalestrup Sports center, cafeteria, and hostel
Activities:
Aalestrup Sports center is having 2 halls, 7 football fields, a hostel, a cafeteria, and an open-air swimming pool. By the open-air swimming pool, there is plenty of space to relax and enjoy the sun, as there are chairs, tables, and parasols.
The cafeteria has the same opening hours as the open-air swimming pool so that you can get something to eat after your swim.
It is also possible to host an event or rent the area outside the opening hours. Contact us for more information.
Facilities:
The open-air swimming pool has 3 pools; one at 25 meters, a pool for practicing, and a pool for diving.
There are lifeguards during the opening hours.
Facts:
Open all year.
It is possible to buy a single ticket, a trip pass, or a season card.