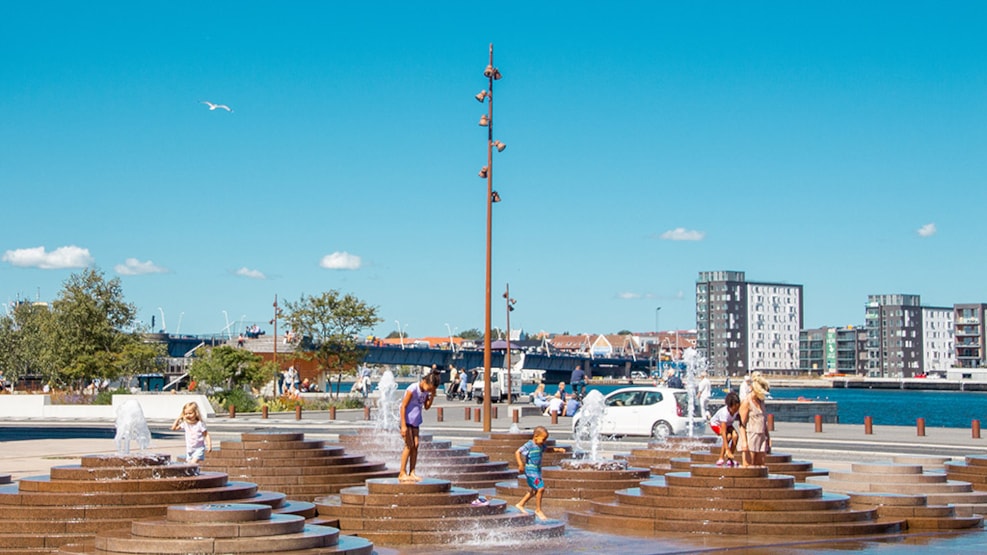 Aalborg Waterfront
In recent years, Aalborg's Waterfront has been completely renovated. Now, a variety of gastronomic experiences and great architecture fills the city's waterfront, which was once a busy industrial area.
The waterfront has plenty of cozy city-life atmosphere, and the new waterfront is used for everything from sunbathing to street football. It also hosts a number of events throughout the year, particularly in the summer.

Take a walk and experience Aalborg waterfront and the rich cultural life unfolding here. See the famous Utzon Center, the old Nordkraft and the breathtaking Musikkens Hus. You can also enjoy the Jomfru Ane Park, which is very popular, especially during summer, or take a walk past the old Aalborghus Castle and get close to the history of the place.

There is plenty to see and do on Aalborg Waterfront!